St. Patrick's Day is right around the corner and GTArcade plans to the join the celebrations with its new MMORPG, League of Angels! Powerful new gear and exciting events will begin in time for St. Patrick's Day. Also, March 14th marks the 100th Day Anniversary for League of Angels, so expect to see a wide range of events released in remembrance of the day it all began! To top it all off, the new Angel Victoriana will become available to players, giving them a powerful new ally with new spells to wreak havoc on the minions of darkness.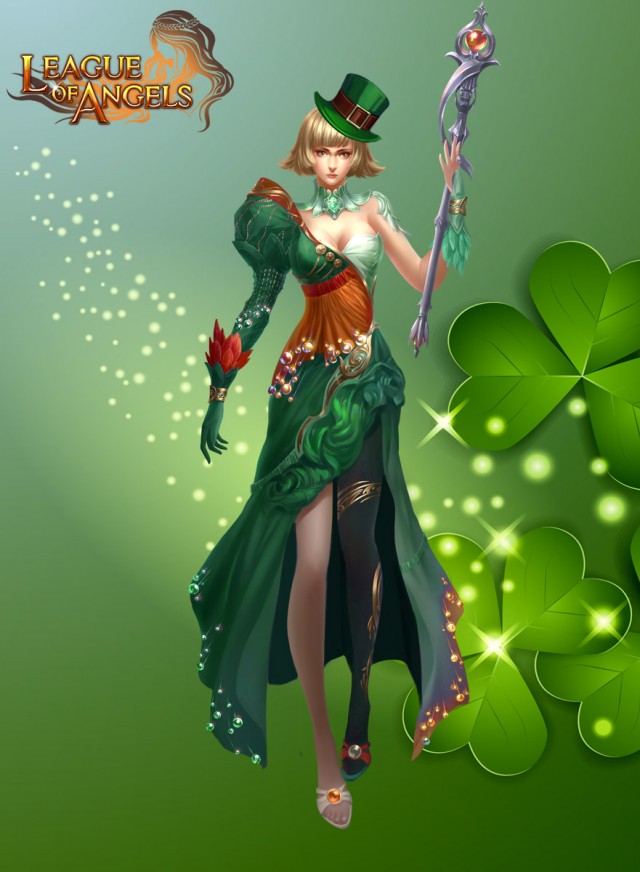 As part of the celebrations for St. Patrick's Day the new Leprechaun costume will become available, offering players a way to look awesome while increasing their Battle Rating by enhancing their character stats. The new Leprechuan costume will be obtainable from the in-game Pub that will be opened to host the bulk of the St. Patrick Day celebrations.
The 100th Day Anniversary of League of Angels was on the 10th of March! To celebrate GTArcade has created a new in-game title named "Superstar". The Superstar title offers bonus stats to the player's main character and is obtainable by sending your in-game spouse the most roses! Additionally, complimentary prizes of Gold and Prestige will be awarded to those that didn't quite make it. Other anniversary events include new login prizes, recharge rewards, and rewards for devotion points!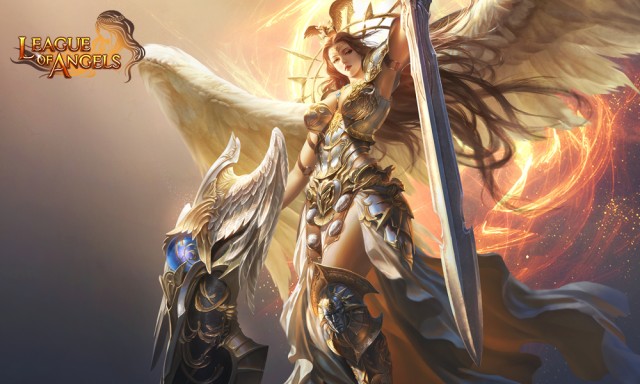 The new Angel Victoriana will be obtainable from participating in the new Cross-Server War Tournament. Victoriana is a cut above the rest, empowering four party members with buffs to Critical Strike, Health Points, and Attack. Not only that, Victoriana possesses the uniquely powerful spell Heavenly Light that shines the immortal lights of heaven upon all enemies, causing severe damage. Contestants in the Cross-Server War are best to fight well, as Victoriana will help only the strongest of warriors.
Try out League of Angels and these new features by visiting the following link:
http://angel.gtarcade.com