New Hero Headless Horseman Coming Soon!

The Headless Horseman was once a brave warrior who died on the battlefield and had his head cut off by the enemy. Each night, when the moon shines bright, he rises from the dead along with his undead stead, and sets off in search of his missing head. Whenever he sees anyone who looks similar to his former self, he decapitates them and rides off with their head. He is no longer the same righteous soldier he once was.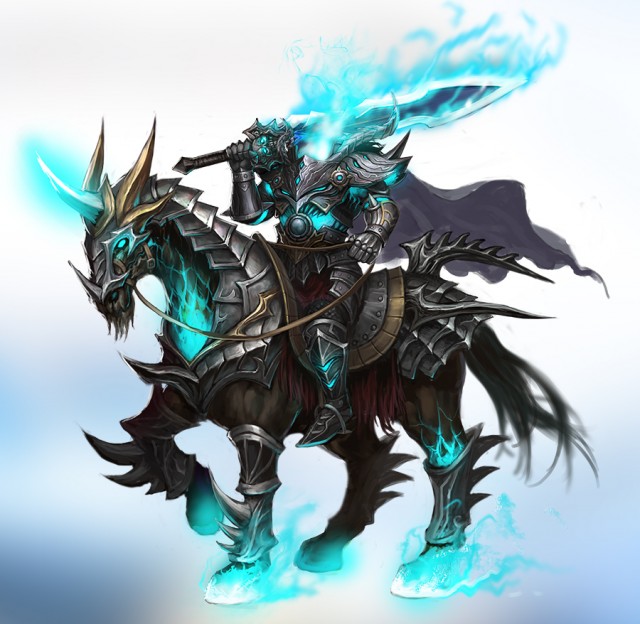 Hero Details
Hero Class: Rogue
Hero Position: Melee Striker
Development Growth: ★ ★ ★ ★★ ☆
Hero Skill: Spectral Smash: Transforms into Headless Horseman on first turn. Starting on the next turn and for each turn after that, inflicts (60% ATK + 100) to all enemies.

Basic Attributes:
| | | | | |
| --- | --- | --- | --- | --- |
| HP | PATK | PDEF | MDEF | Agility |
| 2800 | 750 | 360 | 300 | 150 |

Found in: June's House of Cards.
About GTArcade:
GTArcade is a leading developer and publisher of free online games. With its guiding principle of "sharing simple joy," GTArcade has created award-winning MMORPG and strategy games for browser and mobile platforms around the world. Visitwww.GTArcade.com today and play all our games for free! Partake in the gaming experience of a lifetime!