Character Name: Aaliah
Server: Thalassa (S294-HKT)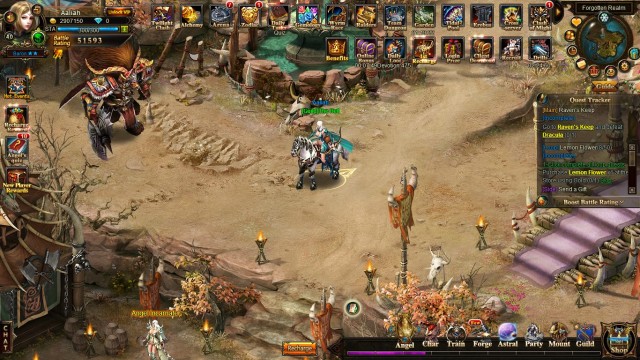 ---------------------------------------------------------------------------------------------------------------------------------
INTRODUCTION TO THE ARCHER CLASS;
Archer is the latest and coolest class you can play by selecting it in the character selection screen
It is a long ranged character which provides;HIGH DAMAGE & HIGH CRITICAL RATE
Has elvish looks as you can see below
You can select either you play using a male or a female character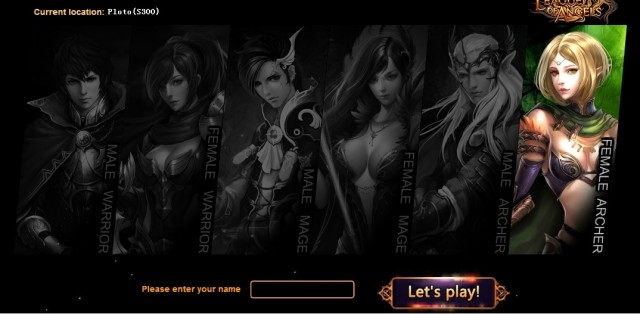 TIPS & HINTS IN PLAYING AS AN ARCHER
Archers provide good damage, and high critical rate BUT HAS WEAK PHYSICAL AND MAGICAL DEFENSE
Archers can easily wipe out the entire enemy party;BUT CAN BE VERY VULNERABLE ONCE ATTACKED
As you can see my archer's stats below, there is a great gap between its physical attack damage, and its physical & magical defense

STRATEGIES TO COPE UP WITH HAVING LOW DEFENSE
Try prioritizing in synthesizing high level gems for your MAIN CHARACTER. This can help a lot in battle survival
Your;TANK HEROES should have a good amount of;DEFENSE & HP. If you can give them some gems or items that can also boost their damage at the same time, do so
Your main character should always be put at the;BACK ROW to avoid dying quickly, and provide great damage to the enemy. Have it placed in a position where it can benefit greatly to your angel's buff.
Prioritize in socketing;PATK & HP GEMS first. Then follow it up with either a PDEF or a MDEF. It would be better if you could socket all four of them.
At level 40, you can synthesize equipments that has 5 sockets. you'll have an additional socket compared to equipments that are for low levels. Socket either CRIT/DODGE/BLOCK/END/HIT gems on every equipment you have. It's your choice on how you want your archer's battle performance would turn out to be.
These four gems below should always be socketed in all of your equipments, for these gems are necessary in EVERY CHARACTER.
Well, you've learned the basics of the archer class.
What are you waiting for?
SIGN UP TODAY AND BE THE ARCHER YOU'VE ALWAYS WANTED !
Any views or opinions presented in this strategy are solely those of the author and do not necessarily represent those of the League of Angels staff.
About GTArcade:
GTArcade is a leading developer and publisher of free online games. With its guiding principle "sharing simple joy," GTArcade has developed award winning MMORPG and strategy games for browser games and mobile platforms around the world. Visit www.GTArcade.com today and play all our games for free! Partake in the gaming experience of a lifetime!