Prismatic Wheel
Chance to win up to 10000 Diamonds! At most to win double Diamonds!
Duration:

Oct 12 to Oct 13 (Server time)
Server:

S1 to S1107
Description:
- Click on the "Prismatic Wheel" on the left of the game screen to open the event menu.
- There are 2 types of Wheels: Diamond Wheel & Voucher Wheel. Each can get diamonds and vouchers.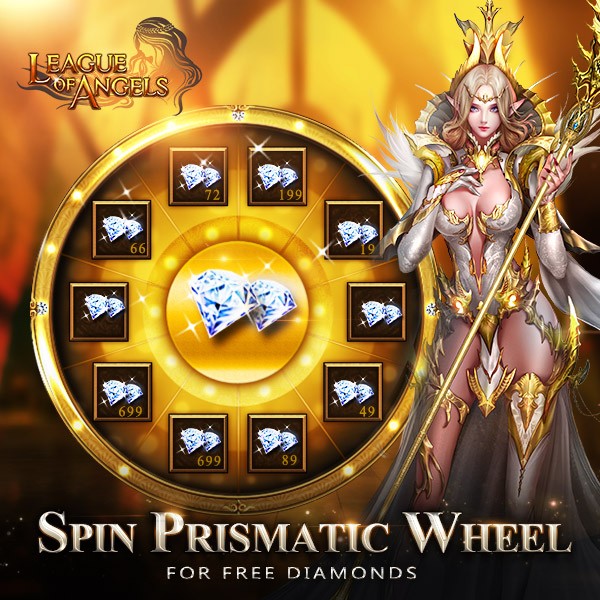 - Diamonds Wheel: Recharge 999 diamonds to get one chance to spin, you can spin 5 times at most everyday.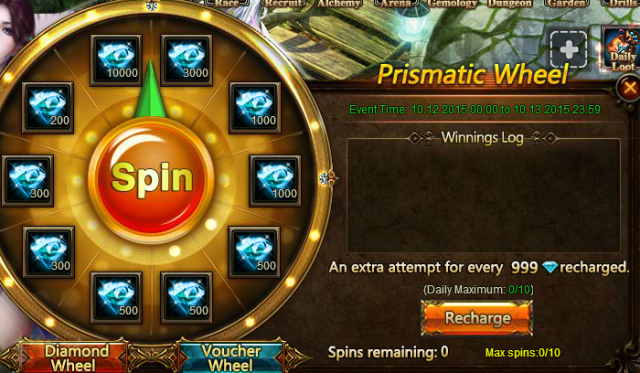 - Vouchers Wheel: Each player has 2 free chances to spin everyday.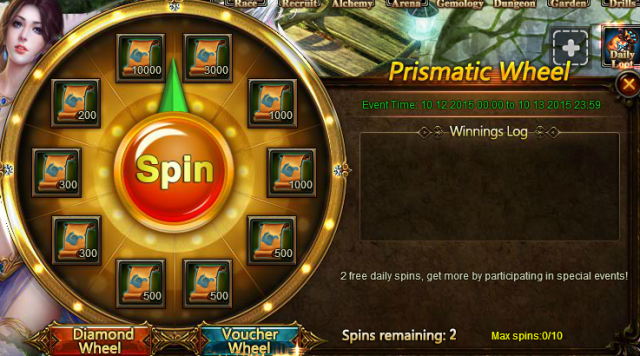 Please note that the above content might be adjusted due to changes of the development plan. Final updates will be determined in game.

More exciting events are coming up through Oct 12 to Oct 13. Check them out in game now!
About GTArcade:
GTArcade is a leading developer and publisher of free online games. With its guiding principle "sharing simple joy," GTArcade has developed award winning MMORPG and strategy games for browser games and mobile platforms around the world. Visit www.GTArcade.com today and play all our games for free! Partake in the gaming experience of a lifetime!

Read Related News:
LoA_Divine Totem Shows Up in Beach Treasure
LoA_Lucky Tree: Summon the Sylphs to Fight with You
LoA_The 18th Cross-Server Tournament Starts on Sep 27!
LoA_Mount Exclusive: Fight With Powerful Mounts
LoA_House of Cards: Second Evolution Heroes Are Coming
LoA_Navigation King: To Seek For A Different World!