Champion Showdown
Champion Showdown will come on Dec. 23rd, which is an event for players from all servers, all platform, all timezone, which means this is the unprecedented grand Competition for all players in LoA all over the world. Get yourself prepared for this grand event!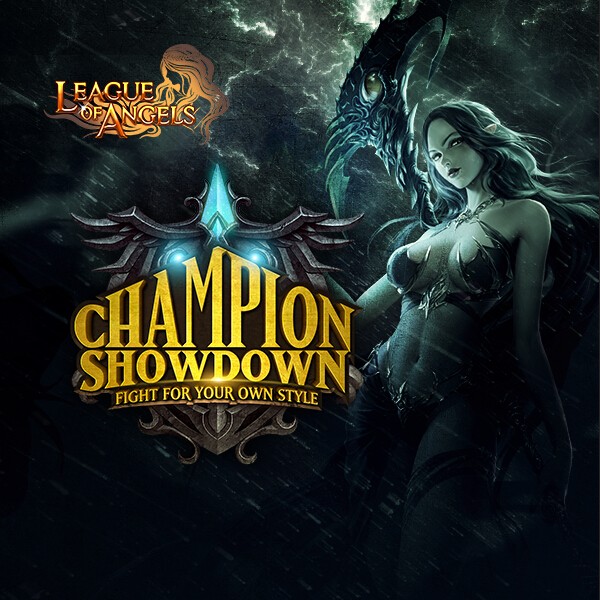 Unprecedented Honor
Winner of Champion Showdown will receive special honor and privilege in League of Angels,
Which includes
Title: you will earn a title with special attribute and you have the right to name it.
Equipment: you will earn the most powerful equipment in LoA; you can decide the name and tips of it; you can also engrave unique logo, totem, or words on it.
After all the customized items are made, both the outlook and the attribute can be seen in all servers.

Share of Weal or Woe
Players (Lvl 50+) in same platform will get event bonus according to player with the highest rank in this platform.
Players(Lvl 50+) in same server will get event bonus according to player with the highest rank in this server.
Players will receive super rewards when his/her Cheering points exceed certain quantity.

Cheering Guess
Champion Showdown has Cheering Guess feature. All players can join in the guess. No matter you guess right or wrong, you will be rewarded with great items.
Competition Agenda
Qualifier: Dec. 23rd 10:00:00 to Dec.25th 23:59:59
Group Stage: Dec. 26th 00:00:01 to Dec.28th 23:59:59
Grand Final: Dec.29th 00:00:01 to Dec.30th 23:59:59
Rewards Collection: Dec.31st 00:00:01 to Jan.2nd 23:59:59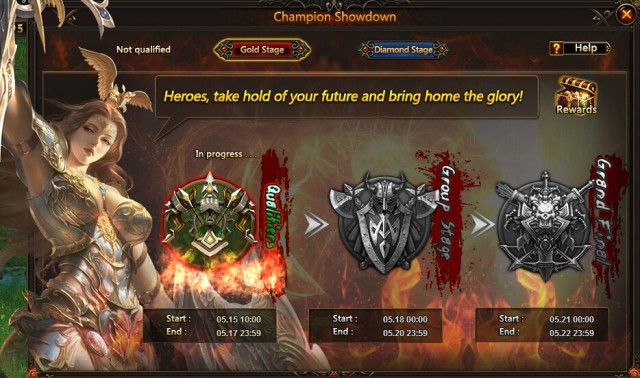 Rules:
1. Players with a battle rating over 1,000,000 and Lvl. 50+ can participate.
2. There are 2 stages in the event. Gold Stage: Lvl. 50- Lvl. 80; Diamond Stage: Lvl.81+.
3. Champion Showdown contains 3 parts: Qualifiers, Group Stage and Grand Final.
4. The champions will be rewarded with honor and glory beyond imagining.
Qualifiers
In this stage, you need to check out if you are qualified to participate the first battle stage---group stage. System will automatically selected players (Lvl 50+) with 1,000,000 Battle Rating to participate this event. The max seats are 500. So, if you want to participate this event or to do better performance in the battle stage, you can hurry up to upgrade your weapon, train your mount, fairy and hero, any way to make your party stronger!
Please note that there are 2 stages in the event. Gold Stage: Lvl. 50-Lvl. 80; Diamond Stage: Lvl.81+.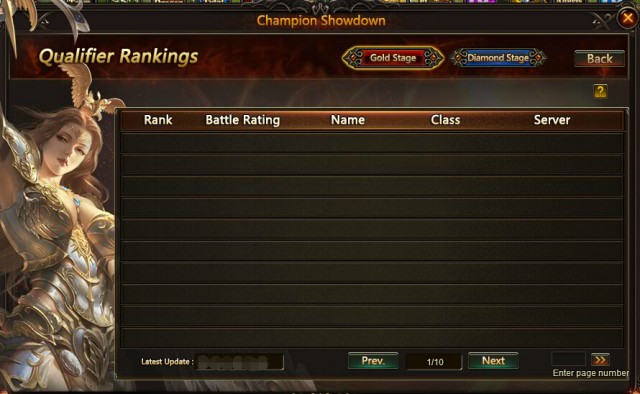 Group Stage
Here come the real battle stage---Group Stage. You need to defeat other players in your group to win more scores. You can get free attempts daily. Also you can purchase extra attempts by diamonds. There are 8 groups in Gold Stage, and 8 in Diamond Stage. At the end of phase, top 8 players of each group in each Stage are qualified to enter the Grand Final Stage.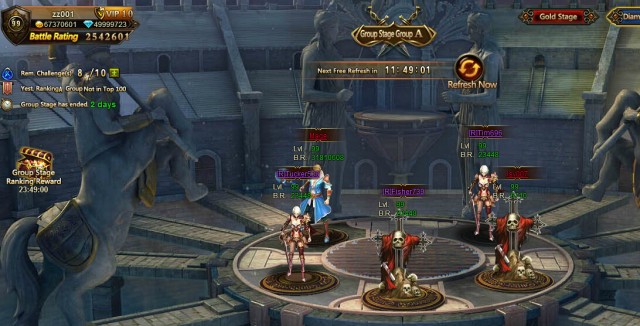 Grand Final
Players who enter into Grand Final will compete for the highest honour.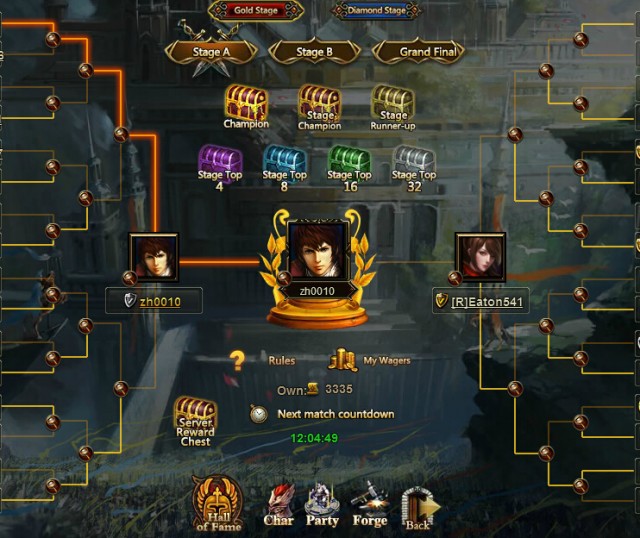 All player can wage before the battle begin. Click this Button

you will enter the wager interface. Meanwhile you can Cheer or Boo the players. If you use 1,000 roses (champion showdown rose) to cheer a player, he or she will receive a 1% basic stat bonus (total bonus can be stacked up to 50%). If you use 500 Toss Eggs to boo a player, he or she will receive a 1% decrease in basic stats (total decrease can be stacked up tp 50%).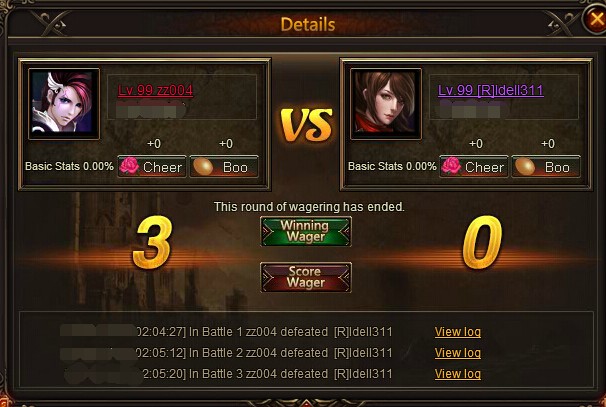 For more details please check in game. Hurry up to prepare for this grand Cross-server event!
About GTArcade:
GTArcade is a leading developer and publisher of free online games. With its guiding principle "sharing simple joy," GTArcade has developed award winning MMORPG and strategy games for browser games and mobile platforms around the world. Visit www.GTArcade.com today and play all our games for free! Partake in the gaming experience of a lifetime!
Read Related News:
LoA_Craft Master: Stockings Bring You Surprise!
LoA_Angel Exclusive: Take your Favorite Angel!
LoA_Lucky Tree: Decorate Your Homestead with Claudia Statue!
LoA_Cross Server Resources Tycoon: Compete for New Sylph Saintly Queen!
LoA_Beach Treasure: Awaken Isolde And Win Poseidon!
LoA_New Djinni's Merchant: Brings You New Items in Best Discount!