Event Bonus
Duration: Feb 17 to Feb 20 (Server Time)
Server: S1 to S1232
Description: Every day from 12:00-22:00, you can draw prizes in the Events Bonus menu.

This time, after killing World Boss, you can possibly get the Iron Love-key for the Love Story Carnival!

Possible Prize: Wedding Garb, Jackpot Lotto Vouchers, Soulstone, Runestone, Element Scroll, Blessed Stone, and Vouchers.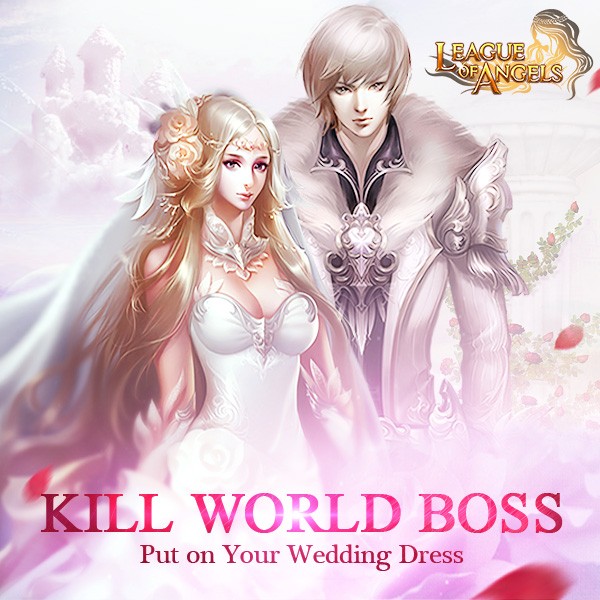 Rules:
- After each boss is killed, all players on the server will receive 1 prize draw.
- Any player who participates in the World Boss event will receive 2 prize draws.
- If you deal at least 1% of total DMG to all bosses, you will receive 2 prize draws.
- Additional prize draws will be rewarded for ranking on the World Boss leader board.
- All prize draws will be reset at 00:00.
- After free prize draws are used up, additional draws may be purchased for diamonds.
Please note that the above content might be adjusted due to changes of the development plan. Final updates will be determined in game.
More exciting events are coming up through Feb 17 to Feb 20(server time), check them out in the in-game Hot Events menu now!
About GTArcade:
GTArcade is a leading developer and publisher of free online games. With its guiding principle "sharing simple joy," GTArcade has developed award winning MMORPG and strategy games for browser games and mobile platforms around the world. Visit www.GTArcade.com today and play all our games for free! Partake in the gaming experience of a lifetime!
Read Related News:
LoA_Starry Dream:Gain More Tokens and Keys for the Carnival
LoA_Angel Exclusive: Fight alongside Your Beloved Angels
LoA_Capsule Toys: Awaken Raphel and Fight alongside Him
LoA_Enjoy the Carnival and Write Down Your Love Story in LoA!
LoA_Loralei's Wardrobe:Dress up for Valentine's Day
LoA_Valentine's Day: Surprises Are Coming!