Magerealm Login Rewards event comes again! From Aug.23rd to Sep.1st, all Magerealm players can claim tons of free resources and 300 Realmgems in total simply by logging into the game each day! Plus, players who managed to login for 10 days during the event will receive the futuristic Wings: Love FREE!
Don't miss out on this huge Login Rewards event! Be sure to check the official Magerealm Facebook fanpage and forums for the latest news! If you have not tried Magerealm yet, now is a great time to start your adventure in this epic action MMORPG!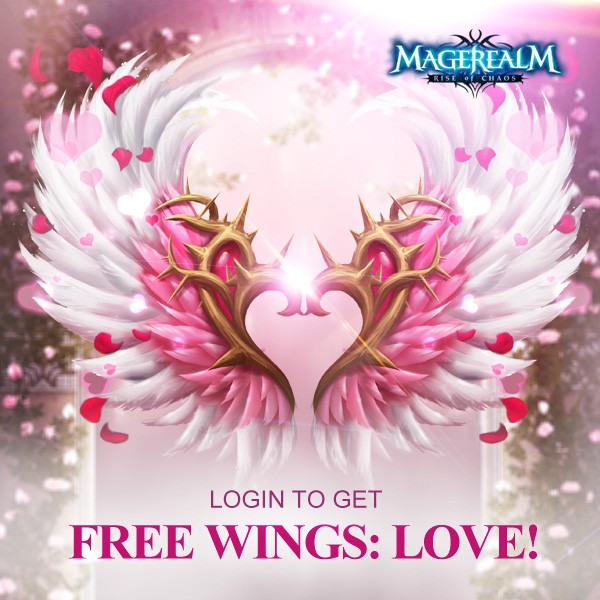 About GTArcade:
GTArcade is a leading developer and publisher of free online games. With its guiding principle "sharing simple joy," GTArcade has developed award winning MMORPG and strategy games for browser games and mobile platforms around the world. Visit www.GTArcade.com today and play all our games for free! Partake in the gaming experience of a lifetime!

More Related News:
LoA_Wheel of Luck:Gain More Resources and Awaken Themis
LoA_Lucy Tree: Gain Exclusive Amulets for Your Heroes

LoA_House of Cards: Hellish Wolf and Dragon Ruler Await You There
LoA_Craft Master:Awaken Elena and Gain EXCLUSIVE Keys for the Carnival
LoA_Fortune Bag:Take Lizard with You
LoA_Loralei's Wardrobe:Get More Gorgeous Clothing for Yourself