Dear Warriors,
GTArcadeis going all out at Gamescom 2016. Starting from August 17th, various FREE gifts including T-Shirts, mobile phone covers, bags, iPhones, etc. will be given away to allwarriorswho will visit our booth B042-B040 B2C Hall 10.1. Click here now and sign up to reserve a gift in advance.
NOTE: If you will not be available, you can send your friend to help you pick up your gift.
See you at Gamescom!
The Magerealm Team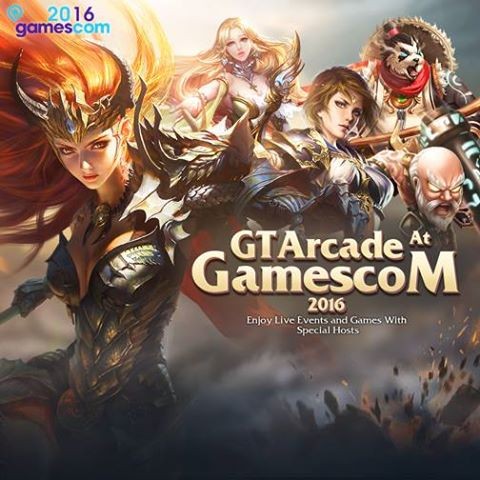 About GTArcade:
GTArcade is a leading developer and publisher of free online games. With its guiding principle "sharing simple joy," GTArcade has developed award winning MMORPG and strategy games for browser games and mobile platforms around the world. Visit www.GTArcade.com today and play all our games for free! Partake in the gaming experience of a lifetime!

More Related News:
Magerealm_Login to get FREE Wings: Love!
Magerealm_Starless Night, the Mount of the Players!
Magerealm_Fan Art Promotor Recruitment!
LoA_Login to get FREE Angel: Aquarius!