A new set of divine wings has been granted by the Angels to the champions of Magerealm! Introducing Devotion, the magnificent wings worn by the Aspect of Devotion herself. Play the hit action MMORPG today and show off your devotion with fabulous wings or hundreds of other customization options!
Keep up with the latest Magerealm news and updates at the official Facebook fanpage and the forums. If you have not played Magerealm yet, now is a perfect time to sign up and start your epic adventure in this completely free to play browser MMORPG!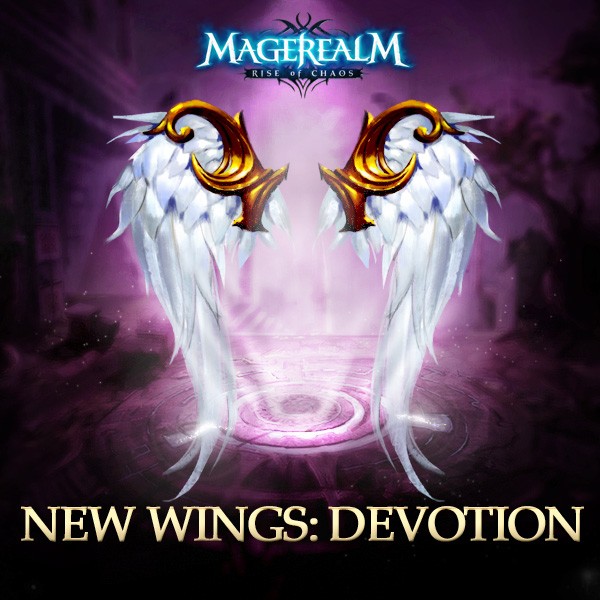 About GTArcade:
GTArcade is a leading developer and publisher of free online games. With its guiding principle "sharing simple joy," GTArcade has developed award winning MMORPG and strategy games for
browser games
and mobile platforms around the world. Visit www.GTArcade.com today and play all our games for free! Partake in the gaming experience of a lifetime!
More Related News:
Magerealm_Starless Night, the Mount of the Players!
Magerealm_Fan Art Promotor Recruitment!
LoA_Login to get FREE Angel: Aquarius!