August is here! Brand New Official Twitter and Instagram!
We'll give away FREE 100 REALMGEM to all players if our Twitter and Instagram reaches 500 LIKES and extra 200 REALMGEM for 1,000 LIKES!
Spread the word by inviting your friends to LIKE our page Magerealm!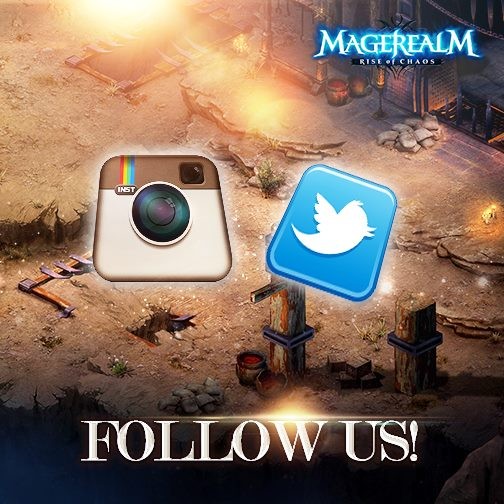 About GTArcade:
GTArcade is a leading developer and publisher of free online games. With its guiding principle "sharing simple joy," GTArcade has developed award winning MMORPG and strategy games for browser games and mobile platforms around the world. Visit www.GTArcade.com today and play all our games for free! Partake in the gaming experience of a lifetime!

More Related News:
Magerealm_Login to get FREE Wings: Love!
Magerealm_Starless Night, the Mount of the Players!
Magerealm_Fan Art Promotor Recruitment!
LoA_Login to get FREE Angel: Aquarius!