Olympics is coming. The warriors in Magerealm are willing to join in the Games as well! Use Olympics as theme and photoshop any of the character/angel/hero/NPC in game. Participate in the contest by posting your art work on our Fan Page before August 11th, 2016. There will be a unique chance to win 2000 Realmgem FOR FREE!
By August 12th, 2016,our staff will pick out the best 5 art work and start a poll on Fan Page. The artwork with most likes in 3 days will be the winner, but there will be rewards for all participants!
-1stwinner:Realmgem x2000
-2ndwinner: Realmgem x1000
-3rd-5thwinner: Realmgem x500
- All participants:Realmgem x100
Thank you for your participation and good luck!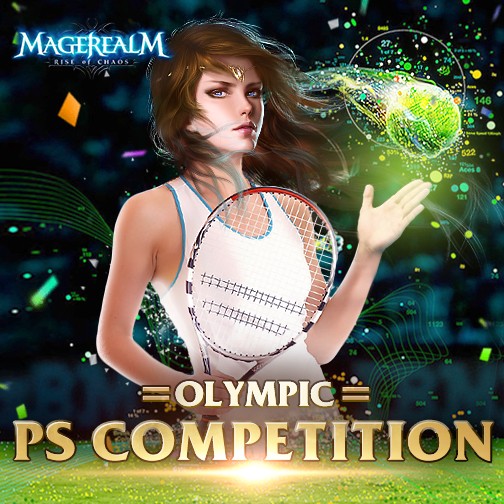 About GTArcade:
GTArcade is a leading developer and publisher of free online games. With its guiding principle "sharing simple joy," GTArcade has developed award winning MMORPG and strategy games for browser games and mobile platforms around the world. Visit www.GTArcade.com today and play all our games for free! Partake in the gaming experience of a lifetime!

More Related News:
Magerealm_Brand New Official Twitter and Instagram!
Magerealm_Show Your Devotion With New Wings!
Magerealm_Olympics Amazing Works
Magerealm_Virgo - The Keeper of Lore
Magerealm_Come visit us and get FREE gifts at Gamescom 2016