Magerealm is ready to start 2016 strong with a new update featuring a ton of new content! Here's a sneak peak at what players can look forward to later this month!
Cross-Server Ladder
The current Ladder system has been greatly improved and expanded with the addition of the much awaited Cross-Server functionality. Test yourself against the the best the world has to offer, and see who can claim to be the best warrior in Magerealm! Strengthen your resolve and prepare for some next-level competition. Details about Cross-Server Ladder will be released shortly, so please stay tuned.
(Cross-Server Ladder is a new system. The current Ladder system will not be affected.)
New Angel
Aquarius, the Angel of January, will be the next Angel to answer the Mage Council's call to arms. With her unfathomable powers over the oceans themselves, Aquarius can summon an endless surge of water from her mystical urn. With a mere flick of her wrist, she can call forth tsunamis and whirlpools to wash away enemies.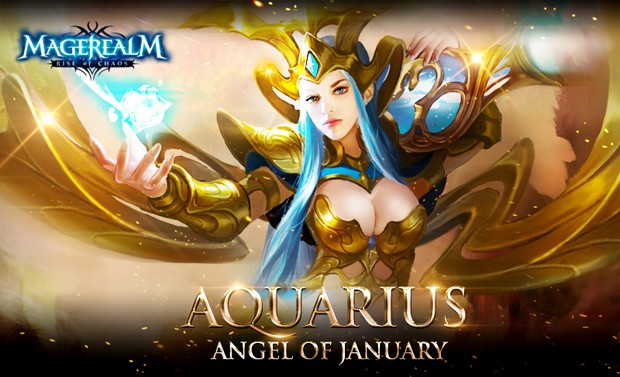 New Hero
A new Hero is about to make a splash in Magerealm! From the vast oceans emerges Tide Weaver, a strange dweller of the sea with a child-like curiosity. But don't be fooled by his playful nature! Having wrestled with all sorts of deadly sea creatures, his combat ability is not to be underestimated. Tide Weaver's quest to see the surface world has led him to join the Mages in the battle against evil.
And More
Additional content in this update include new Pirate-themed fashion for those who love the open seas and Crimson Fang, a ferocious lion that will have your enemies fleeing in terror as you ride into battle.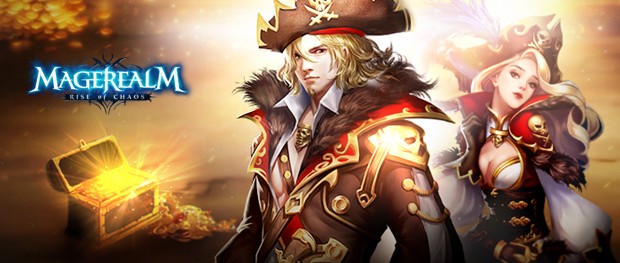 January is going to be an exciting month for Magerealm players! More details regarding the update will be avaliable soon. Follow Magerealm on Facebook and visit the official site and forums to get the latest news and participate in rewarding events!
About GTArcade:
GTArcade is a leading developer and publisher of free online games. With its guiding principle "sharing simple joy," GTArcade has developed award winning MMORPG and strategy games for browser games and mobile platforms around the world. Visit www.GTArcade.com today and play all our games for free! Partake in the gaming experience of a lifetime!

More Related News:
Magerealm_Ultimate Fashion Lucky Wheel is coming!
Magerealm_Jan.11th-Jan.17th Hot Events
Magerealm_New Hero: Finley Tidehunter
Magerealm_Mage Council Announcement: Cross-Server Tournament