Dear players, GTArcade would like to wish you all Merry Christmas! To ensure that everyone enjoy the most special holiday of the season, all games worked together to released a Christmas theme page. Players of Magerealm will have a chance to see and purchase Christmas fashion and wings, with a chance to win limited amount of daily gift codes that can be used to redeem great gifts.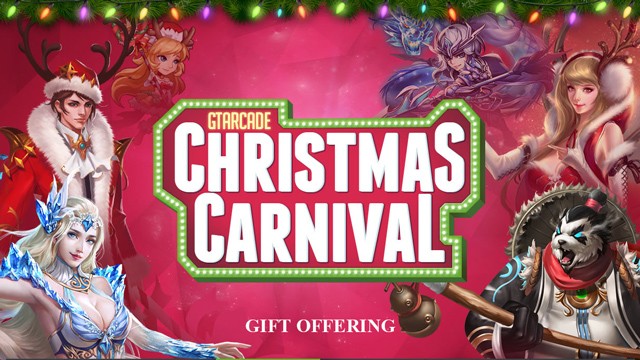 Furthermore, Magerealm has worked hard to prepare a lavish in-game Christmas event that comes in three phases! Phase 1 consisted of the X'mas Wheel, X'mas Feast and X'mas Tree. We have received wide acclaim from players, and we are happy that players started off their Christmas on the right note.
Phase 2, which is ongoing at the moment, consists the debut of Capricora, our angel of December and the Mysterious Discount Shop. We hope players are having success with Capricora in their efforts to banish all evil during this time of happy celebrations and that the Mysterious Discount Shop is satiating your desire for shopping.
Phase 3 is going to be exciting because we are announcing the all new Collect the Snowman Event. To continue the celebration of Christmas, the Mage Council has decided to drop gift packs all over Oaklane. Players will be able to gain Gold, Amethyst and miniature snowmans from the gift packs. Snowmans can be used to redeem Letters, once a player collects all necessary letters and can spell 'Merry Christmas', they will receive a great discount on the new Reindeer mount!

Last but not least, Magerealm would like to thank all of the players for their support, especially those who took the time to make Christmas edition character posters and sharing them on the Fan Page along with their Christmas decorations and holiday greetings. Christmas is never complete without the sharing of love.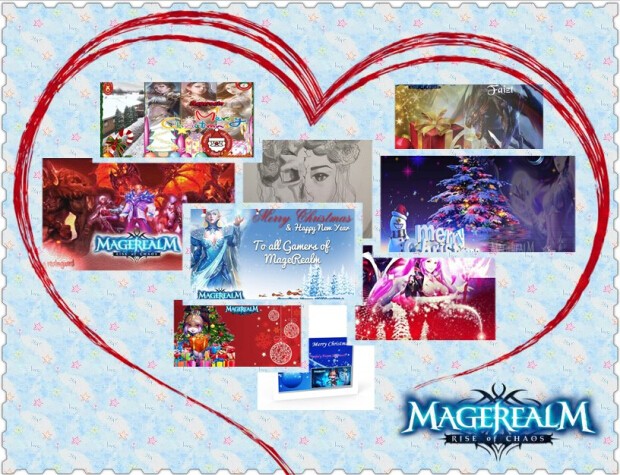 About GTArcade:
GTArcade is a leading developer and publisher of free online games. With its guiding principle "sharing simple joy," GTArcade has developed award winning MMORPG and strategy games for browser games and mobile platforms around the world. Visit www.GTArcade.com today and play all our games for free! Partake in the gaming experience of a lifetime!

More Related News:
Magerealm_Ultimate Fashion Lucky Wheel is coming!
Magerealm_Jan.11th-Jan.17th Hot Events
Magerealm_New Hero: Finley Tidehunter
Magerealm_Mage Council Announcement: Cross-Server Tournament