Players can gain Heroes by summoning or collecting Hero Shards. Battle with powerful Heroes on your side!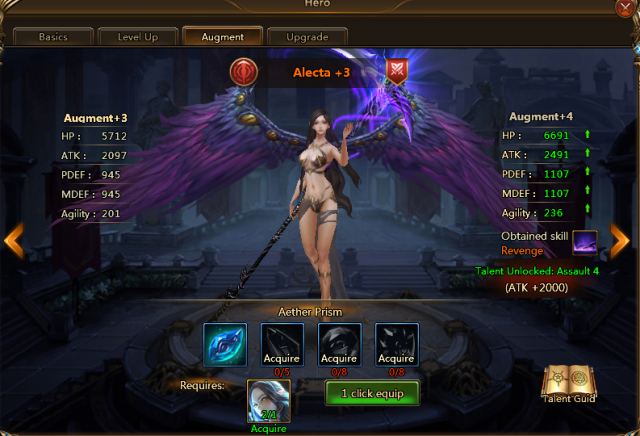 【How to Access】Click Hero Portrait to view detailed Hero info.
【Requirement】Summon or exchange with Hero Shards.
【Description】
·Hero Shards:Displays current Hero Shards, click to summon Hero when shards reach the required amount; Click shard portrait to view obtain methods.
·Hero Augment:When Hero reach certain level, equip Prism to breakthrough and greatly increase BR as well as unlock skills.
·Hero Rank Up:Use Bless Stone to rank up Hero, all Hero stats are increased by 5% with each rank gained and increase skill level.
·Hero Preview:View all Hero stats and skills.
About GTArcade:
GTArcade is a leading developer and publisher of free online games. With its guiding principle "sharing simple joy," GTArcade has developed award winning MMORPG and strategy games for browser games and mobile platforms around the world. Visit www.GTArcade.com today and play all our games for free! Partake in the gaming experience of a lifetime!