Players can gain achievements by completing Daily Quests and gain rewards.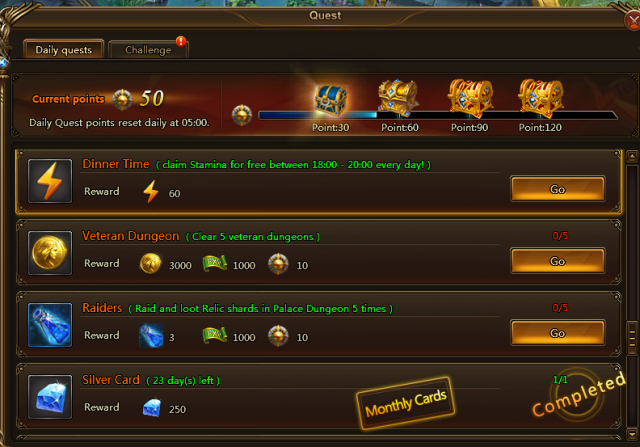 【Function Access】Click "Quest" in the bottom right of Main Panel to enter.
【Description】
[Daily Quests]
·When players log on, daily quests are automatically received. With each quest completed, corresponding rewards are gained and player gets 10 points.
·When points reach a certain requirement, players can claim a chest reward.
·Quest points will reset daily at 5 AM.
[Achievement]
·Click"Achievement" in Quest Panel to access Achievement Page, meet the requirements there to get achievements.
·Getting achievements also grants rewards.
About GTArcade:
GTArcade is a leading developer and publisher of free online games. With its guiding principle "sharing simple joy," GTArcade has developed award winning MMORPG and strategy games for browser games and mobile platforms around the world. Visit www.GTArcade.com today and play all our games for free! Partake in the gaming experience of a lifetime!
More Related News: