Explore Mystery Abyss and search for buried holy treasure.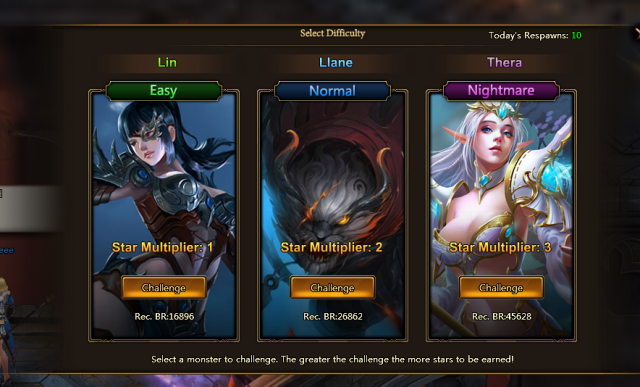 [Gameplay Access]

* Click on "Abyss" in Single-player to get in.

[Requirement]

* The character reaches lv. 21.

[Rules]

* Each stage has mobs of 3 different difficulties, each of which gives a 3x, 2x and 1x Star Multiplier from high to low.

* Player gets a base rating depends on the turns a battle takes.

* Stars can be redeemed for buffs.

[Friend's Aid]

* Each player has 3 requests to ask for aid from their friends.

* Stats of the selected friend will be applied for battle.

* Each friend can only be requested once.
[Abyss Rewards]

* From Abyss, the player can obtain Pitchforks, which can be used in Abyss Shop to redeem equipment shards.

* Taking part in challenges every day can earn star ranking. The player may redeem Abyss Ranking Rewards by the ranking.
About GTArcade:
GTArcade is a leading developer and publisher of free online games. With its guiding principle "sharing simple joy," GTArcade has developed award winning MMORPG and strategy games for browser games and mobile platforms around the world. Visit www.GTArcade.com today and play all our games for free! Partake in the gaming experience of a lifetime!
More Related News:
LoA2_X-server Wars