Hero Trial is a Dungeon that helps players to rank up rapidly and obtain required resources for training heros.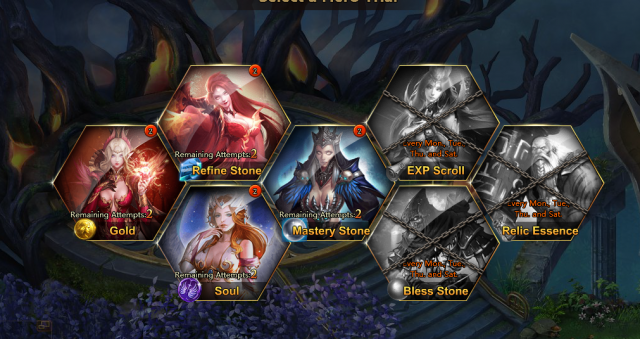 [Gameplay Access] Click on "Hero Trail" in Single-player to get in.

[Requirement] The character reaches lv. 18.

[Rules]
* Every Monday, Wednesday, Friday: Gold, Refine Stone, Soul, and Mastery Stones Dungeons are available
* Every Tuesday, Thursday, Saturday: EXP Scroll, Relic Essence, and Bless Stone Dungeons are available
* Every Sunday: All Dungeons are available.

* For all Dungeons, first attempt is free. You can buy extra attempts with diamonds.

* For each stage of dungeons, you will find 3 levels of difficulties. First failure consumes no attempt.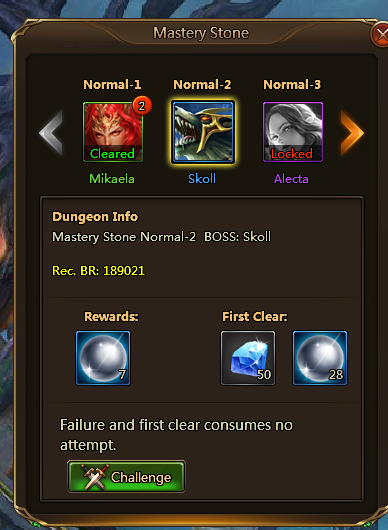 [Rewards]
First clear can get you a large number of diamonds. Check out these other necessary resources you may obtain from Hero Trials:
Refine Stone: refine equipments

Soul: redeem hero shards

Mastery Stone: upgrade the character's mount

EXP Scroll: enhance Relic

Bless Stone: augment heros
About GTArcade:
GTArcade is a leading developer and publisher of free online games. With its guiding principle "sharing simple joy," GTArcade has developed award winning MMORPG and strategy games for browser games and mobile platforms around the world. Visit www.GTArcade.com today and play all our games for free! Partake in the gaming experience of a lifetime!
More Related News:
LoA2_X-server Wars