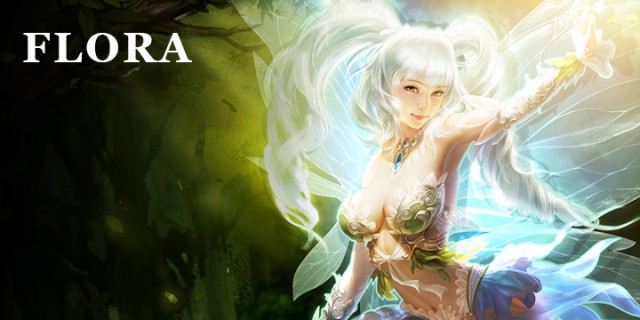 Flora never takes part in wars, the forest is her home and flowers her clothes. Nature is her best friend.

She does not neglect the sufferings of Humans, all her efforts go towards post war reliefs. She brings life back to places ravaged by war, returning happiness to the land. Flora's laughter calms those who suffer and eases their pain.

Now that Sapphire faces a great calamity, will Flora be able to help its people get through the tough times……

Rapport

[Force of Nature] Deploy with Odin to gain 12% HP

[Floral Beauty] Deploy with Aphrodite to gain 12% ATK

[Knightly Honor] Deploy with Edward to gain 10% HP

[Heavenly Duty] Deploy with Quaker to gain 12% HP
About GTArcade:
GTArcade is a leading developer and publisher of free online games. With its guiding principle "sharing simple joy," GTArcade has developed award winning MMORPG and strategy games for browser games and mobile platforms around the world. Visit www.GTArcade.com today and play all our games for free! Partake in the gaming experience of a lifetime!
More Related News:
LoA2_Midas Kingdom