7-Day Carnival is a special event for celebrating the launch of new servers, starting from the launch day and lasting for 7 days.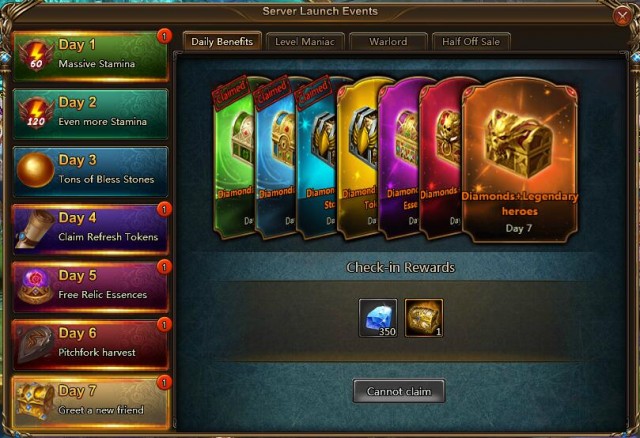 During Carnival, players can freely get a great amount of rewards by completing various tasks. Besides, a big sale will be held so that players may enjoy a huge discount.

* If you finish all the tasks, you may be surprised to find your battle rating has boosted dramatically!

About GTArcade:
GTArcade is a leading developer and publisher of free online games. With its guiding principle "sharing simple joy," GTArcade has developed award winning MMORPG and strategy games for browser games and mobile platforms around the world. Visit www.GTArcade.com today and play all our games for free! Partake in the gaming experience of a lifetime!
More Related News:
LoA2_Midas Kingdom