Have Fun in Spring Festival Carnival in League of Angels!

The Chinese New Year, also called Spring Festival, is the most important and widely celebrated festival of all in China. Like Christmas in the West, people exchange
gifts during the Spring Festival. The most common gifts are red envelopes (lucky bags). Come and check out the fantastic events that League of Angels has prepared for
you at the special time of the year!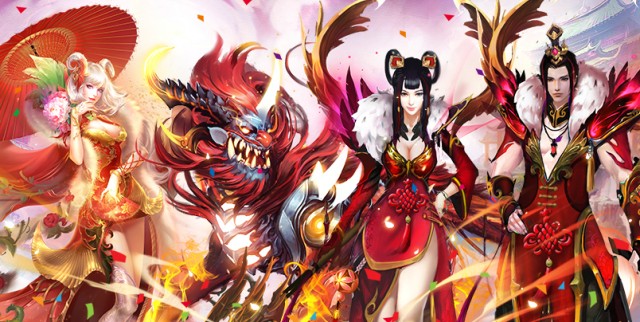 Duration: 1/25 -- 1/31 (server time)
Description: Happy Lunar New Year! Use your Lucky Bags to open chests and exchange Chinese Knots for amazing items!
>Where to Get the Lucky Bags
1.You can exchange your previous for different lucky bags during the carnival(from 1/25 to 1/31)!
2.Slay monsters in Elemental Zone and you will be able to get various keys!
3.Log in game and reach certain devotion.
4.Check out Spring Festival Time and Spring Festival Feedback in Hot Events EVERY Day!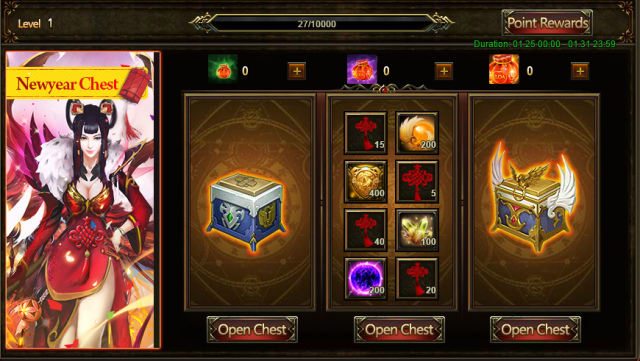 >Where to Get the Chinese Knots
Chinese Knots are not only essential ornaments of a traditional robe, they can also be useful tokens. Large Chinese Knot and Small Chinese Knot, which can be exchanged
for amazing items, can be gained by:
1.Completing certain tasks in Hot Events during the carnival;
2.Opening chests in Newyear Chest.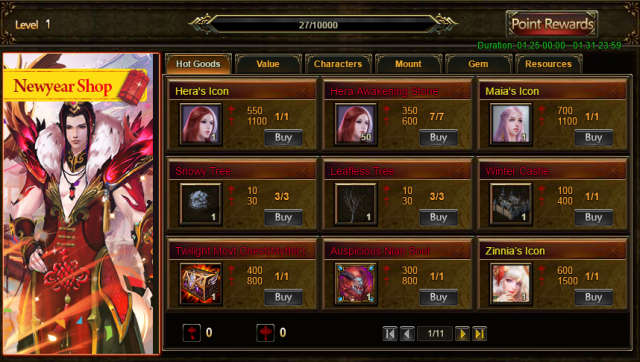 >Where to Find the Exclusive 2017 Spring Festival Equipment
During the event, the set of Spring Festival equipment will be available in Newyear Shop, where it can be exchanged with Chinese Knots.

Friendly reminder: The Exclusive
2017 Spring Festival equipment can ONLY be obtained from Spring Festival events.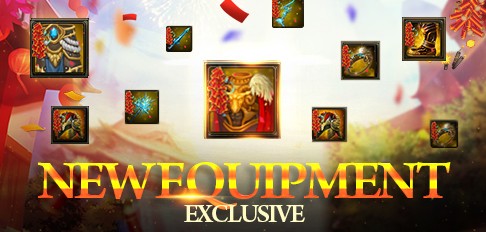 In addition,the Angel Exclusive gives you Elianna and Apocalypse from Jan.26th to Jan.28th(server time). Choose your own guardian angel and defend the angelic land!
Join League of Angels today and experience one of the hottest browser games absolutely free!