League of Angels II launches a mobile app LoA2 Companion to help warriors manage their hero squads. With this app, players can scan character info, retrieve resources, claim rewards, chat and clear dungeons with their phone. Let's see the detailed functions.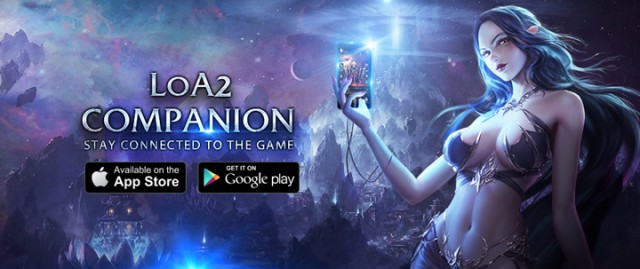 LoA2 Companion is available in Apple App Store and Google Play Store. Please note that if you have installed the previous version, please delete it before downloading the new version.
【Characters and Events】
1.
View all your League of Angels II characters, along with their equipment, relics, mounts and more.
2.
Claim check-in rewards everyday through your mobile device! You can claim rewards in Events as well!
3.
Retrieve all the resources you missed in game yesterday. No need to worry about missing various resources without PC any longer.
【Chat Anywhere】
1.
You can join the discussion in World Channel or Guild Channel. You will never miss gossips in the server.
2.
Check Faction Channel and Legion Channel to view the status of Eternal War and find the best opportunity to support your Fraction as a fresh force!
【Blitz Dungeons】
Players can fulfill tasks with one tap, including Hero Trail, Abyss, and Challenger's Road.
Networking connection is required for use. Please note you must have a League of Angels II account in Gtarcade or Facebook platform to log in and use the application. More functions will be added. Stay tuned!
Official Site: http://loa2.gtarcade.com
Forum: http://community.gtarcade.com/forum.php?gid=3014
Facebook Fan Page: https://www.facebook.com/LeagueOfAngels2
GTarcade Game Platform: http://www.gtarcade.com