New Update and Battle Royale
Legacy of Discord has a huge PvP update for you to check out! An exciting new cross-server GvG mode called Battle Royale is now available. Battle Royale gives Guilds the chance to clash in epic 10 vs 10 matches on a new Capture Point arena to determine who is the best of the best. Additionally, Item Hunt has been optimized based on player feedback and now allows bulk item exchanges to greatly speed up the process. Read on to learn more!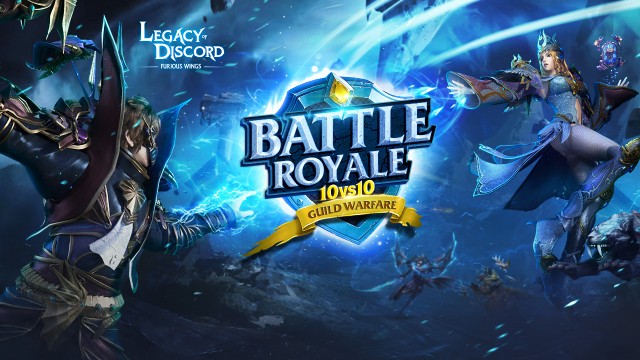 Update Content:
- New mode: Battle Royale
- Optimized Item Hunt, Bounty and Equipment Awakening Features
Battle Royale
A new team GvG mode is here to issue a new challenge to all PvPers! Battle Royale is the ultimate team battle between Guilds! Gather your friends and fight for the glory of your Guild in a hectic 10vs10 capture point arena! Face your rivals and capture/defend the Crystal Towers to ensure your victory! Crush all opposition and climb the rankings to take your place among the legends!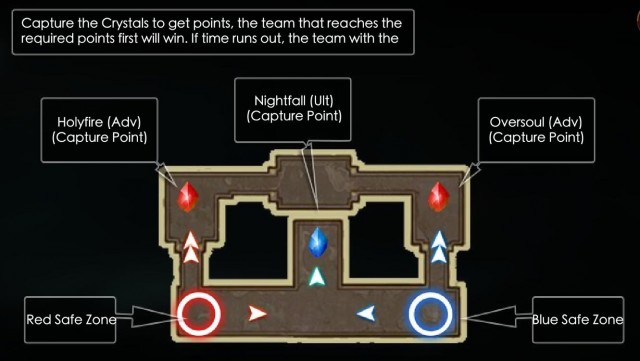 Event Time: The first Battle Royale season will begin May 20th.
Guild Requirements: Guilds at Lv.4 or above with at least 5 participating members (up to 10) can form a team for Battle Royale to challenge other Guilds.
Rules:
- Once a team has been created, only the team leader can invite other Guild members to join.
- Teams will earn points according to match results. These points will be used to determine Battle Royale rankings. Rank rewards will be issued at the end of the season.
- In the match room, the two teams will be divided into the "Chaos Team" and the "Order Team". Each match's duration is 10 minutes and the countdown shows the remaining time until match ends.
- The team whose progress bar (points) reaches 100% first will be the victor.
- Teams will fight over control of 3 Crystal towers. Captured Crystal towers will generate points for a team every second. Capturing 2 Crystal towers at once will generate 1 extra point per second and capturing all 3 Crystal towers will generate 2 extra points per second. No points are given for killing enemy players.
- A player's Battle Royale MVP Ranking will be reset if the player leaves the guild, is kicked from the guild, or if the guild is dissolved.
Rewards:
- After every match, players will get a rating based on their performance.
- The MVP of the match will receive extra rewards.
- Earned titles will last until the start of the next season of the event.
Optimization
In order to let players enjoy a better game experience, we've optimized Item Hunt so that players can now exchange items in bulk, as well as improved the display of Equipment Awaken Feature and Bounty Missions.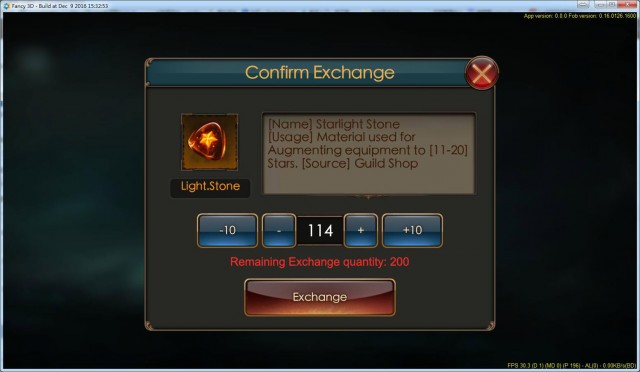 Additional Information:
Try out Legacy of Discord – Furious Wings by visiting the following link: →
http://lod.gtarcade.com/
For the latest news and updates, follow Legacy of Discord – Furious Wings at
→
https://www.facebook.com/LegacyOfDiscordFW
and check out the forums at:
→
http://community.gtarcade.com/forum.php?gid=3098