Legacy of Discord Global Featured on Google Play Again!
Legacy of Discord – Furious Wings has been featured on Google Play once again! This is the third time that LoD has been featured by Google on a global scale, and with millions of downloads per month, more players than ever are discovering the hottest action game on mobile. With the recent launch of in-game flying system LoD became one of the first ARPGs that allows players to battle in the air!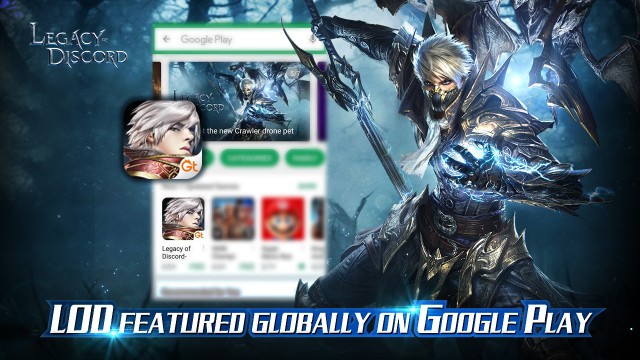 Following the worldwide launch in November 2017, Legacy of Discord has topped mobile charts in over 30 countries. With 9 major updates and numerous small content patches since launch, the world of Legacy of Discord has grown immensely with new game modes, new items like equipment sets and mounts, and never ending events that continuously reward players for playing.
"The battlefield is always changing, and this time we are letting players take their conquest to the sky," says the development team. "We had this concept planned for a long time and we're very happy to finally let all our players experience aerial combat. It was a lot of work, as every aspect of the new system, such as aerial battle arenas, equipment and skills, all had to be designed or changed to fit the flying system. We hope players will enjoy Sky Realm and the SkyWings as much as we did designing it!"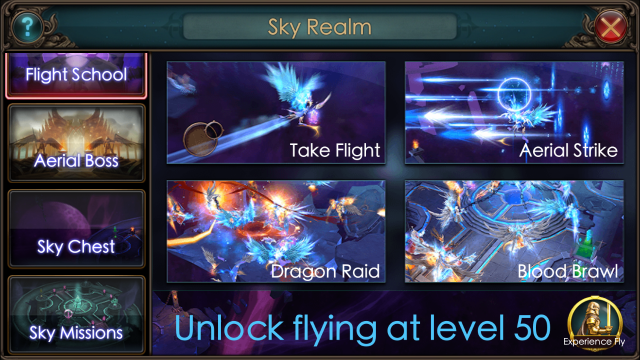 Click the link to watch the fantastic flying videos: →
https://www.youtube.com/watch?v=wg2uXdAjnsg&spfreload=5
How to Flying System:
→
https://lod.gtarcade.com/en/lodEvents/12111.html
Join Legacy of Discord to enjoy the magnificent Fly System! You'll be able to equip these beauties and engage in epic aerial combats! The ground can no longer confine me, because I Believe I Can FLY!
Additional Information:
Try out Legacy of Discord – Furious Wings by visiting the following link: →
http://lod.gtarcade.com/
For the latest news and updates, follow Legacy of Discord – Furious Wings at
→
https://www.facebook.com/LegacyOfDiscordFW
and check out the forums at:
→
http://community.gtarcade.com/forum.php?gid=3098