Google Play Summer Sale
Google Play's 2017 APAC Summer Sale kicks off this week and Legacy of Discord is cooperating with Google Play again to bring great deals for all players, including bonus rewards worth $30. Cool off with the Summer Sale taking place from August 9th to August 18th.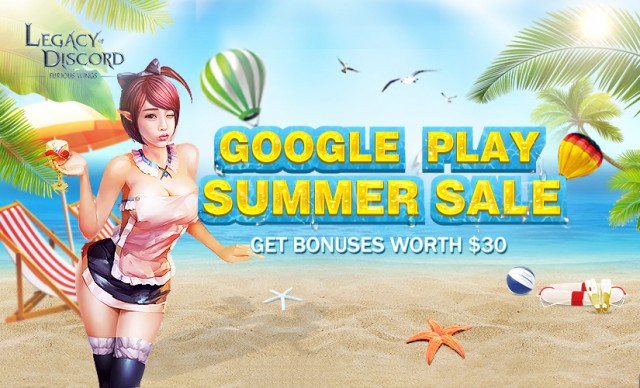 Players can login and tap the Recharge Reward Button on the top right to access the summer deals. Each day of the Summer Sale players can get a Giftpack worth $30 by Recharging 2,000 Diamonds! The more you buy, the more you get!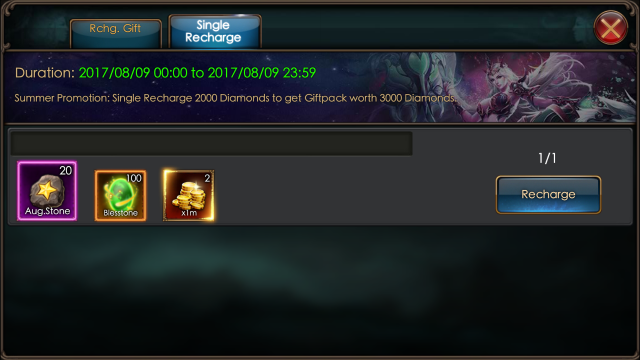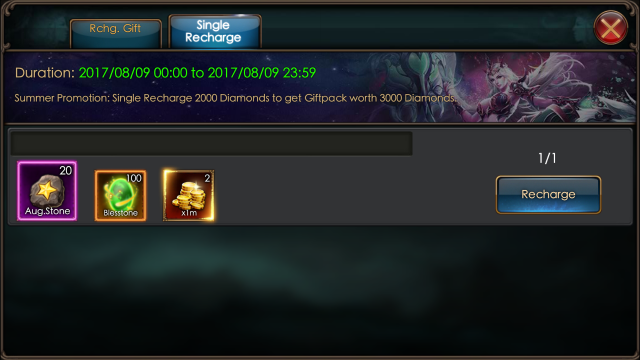 Legacy of Discord - Furious Wings from GTarcade has topped the grossing charts in over 30 countries on Google Play since its global launch last year. With the cooperation of Google Play, LoD has been featured on main page over 50 times and over than 650 times on the category pages.
With millions of downloads per month, more players than ever are discovering the hottest action game on mobile. With the recent launch of the World Royale PvP and Flying System, along with support for 13 different languages, LoD offers more content than ever for gamers around the world.
Join Legacy of Discord and begin your journey through an epic fantasy world full of action and adventure. Enjoy a visual sensation as you hack and blast your way through the legions of darkness on your quest to save Aurora. Don't miss one of the best high-action experiences on mobile! Play now for free!
Additional Information:
Try out Legacy of Discord – Furious Wings by visiting the following link: →http://lod.gtarcade.com/
For the latest news and updates, follow Legacy of Discord – Furious Wings at
→https://www.facebook.com/LegacyOfDiscordFW
and check out the forums at:
→http://community.gtarcade.com/forum.php?gid=3098