League of Angels: Let's get the Halloween Party On!
Halloween is on the horizon! To celebrate the spookiest month of the year, League of Angels has prepared a series of events and new items to cheer you up! Put on a spooky makeover and let's get the Halloween Party on!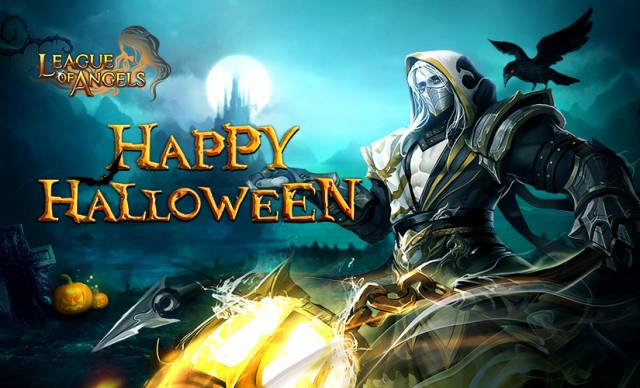 Dress up Bloodthirsty Costume
Bloodthirsty Costume combines perfectly court dress with classic vampire elements. Both elegant and spooky, its crimson outlook is just in time for the coming Halloween party. If you haven't decided on what to wear for the party, how about trying this brand new clothing? It would amaze the guests!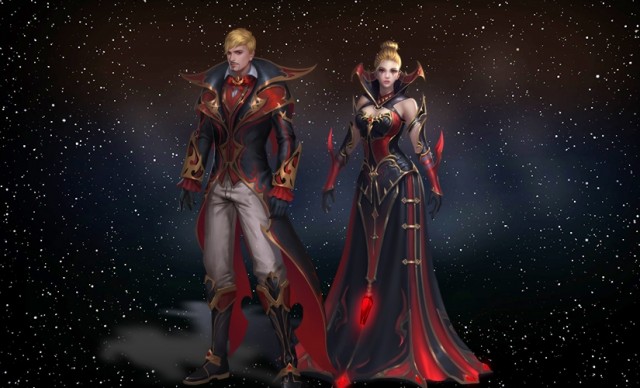 Fight Alongside Special Mount Bloodthirsty Crow
We are happy to introduce a new mount Bloodthirsty Crow in celebration of this Halloween! With crimson eyes and sharp claws, this large raven arrives on the angelic land to swear loyalty to his master. Who will take a ride on this Spectral Mount?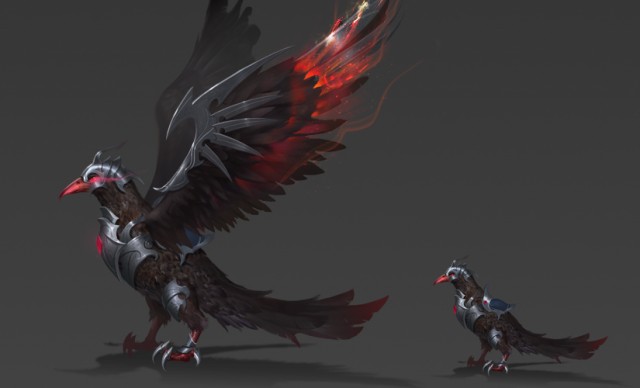 Check Out Exclusive Halloween Tokens
Trick or treat! Get started by collecting Yummy Eyeball Candy and Jasper The Unfriendly Ghost from Elemental Zone and Hot Events, which can be used in related events to exchange for rewards. You'd better hurry up and act as these are exclusive tokens that will expire after the party is over!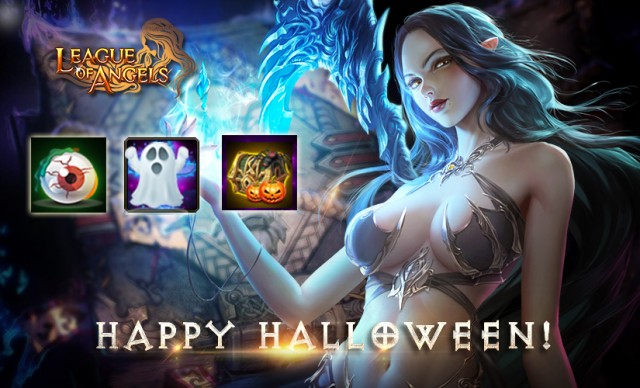 Turn Your Homestead into Halloween Party
A set of Halloween-themed components are newly added in Homestead! Trick Or Treat Lollipop, Vampire Bat, Haunted House, Skull, Black Cat, Witch's Hat and Creepy Creepy Spider are all at your disposal. Additionally, you can place them in certain positions if you want to gain enormous battle rating!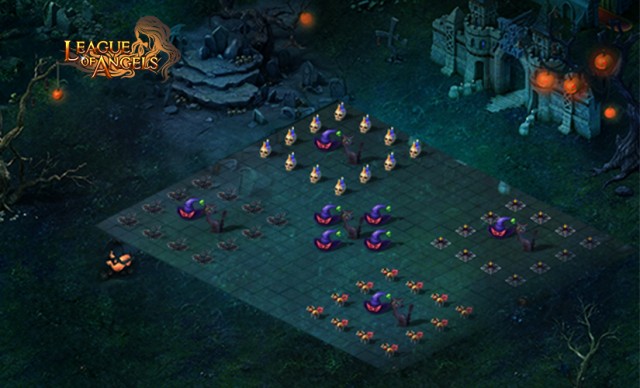 From Oct.31st to Nov.2nd (server time), check out the Hot Events in game to get exclusive Halloween items for various rewards!
Join us in League of Angels now and celebrate Halloween together!