A smash hit LoD features a new power called Wrath Aura, bringing unprecedented fierce fighting experience in visual and gameplay. Different buffs and debuffs with Wrath Aura will devour unfortunate ones. Read on to know more!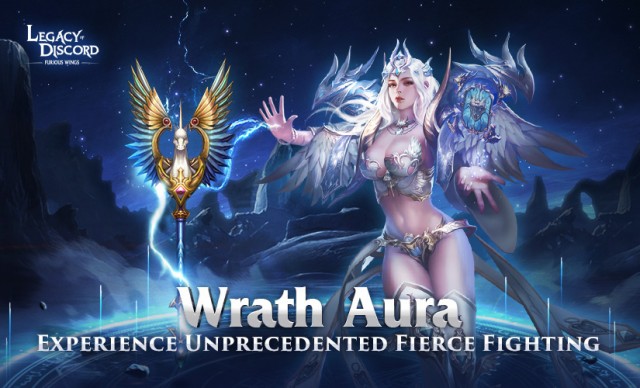 Players after unlocking the Class Promotion System could find the Wrath Aura button in the Class Promotion interface. Wrath Auras fall into 4 factions, each of which gives classes unique buffs and debuffs in the battlefield and players will get 3 Wrath Auras for free to experience the power.
When you join PVP or GVG, just use your Wrath Aura and then an aura will appear under your foot with different buffs. All allies in your aura will obtain buffs and enemies in your aura will obtain debuffs. Come to project your own power and become the invincible one!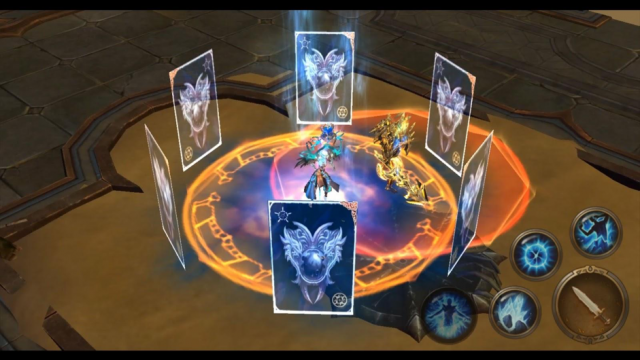 Additional Information:
Try out Legacy of Discord – Furious Wings by visiting the following link: →http://lod.gtarcade.com/
For the latest news and updates, follow Legacy of Discord – Furious Wings at
→https://www.facebook.com/LegacyOfDiscordFW
and check out the forums at:
→http://community.gtarcade.com/forum.php?gid=3098