Mount Evolve System Debuts in LoD
LoD's latest update on Jan. 5th includes a new system called Mount Evolve. Evolve your mounts to not only unlock new forms, colors, visual effects but also to gain attributes for them! Check it out for more details.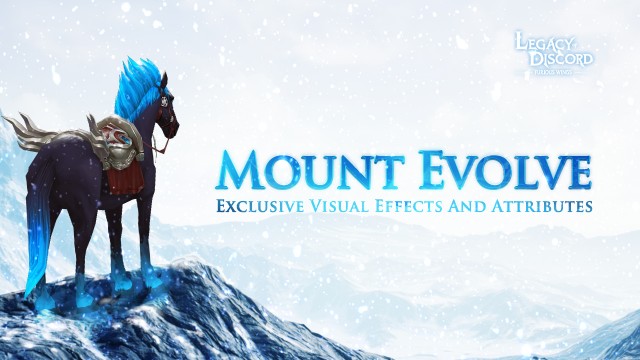 Update Content:
- Mount Evolve: Exclusive Visual Effects And Attributes
- Monster Range
- Pets Awaken Added: Stock Vaporizer, Tyannus, Cave Stalagar, Small Lunar Cat
- Some bugs fixed
Update Date:
01:00-04:00 January 5th EST
14:00-17:00 January 5th HKT
07:00-10:00 January 5th EU
Mount Evolve
Players could access the Mount Evolve system via the Mount Evolve button located on the main interface. Regarding the system, all mounts own two EXTRA costumes, and you need to evolve mounts to specific levels to gain new mount colors and effects. To unlock the first color for your mount, your mount needs to reach level 2 and your Mount Evolve level needs to reach level 15. To unlock the second color, level 4 and level 20 is required respectively.
Consume Mystic Potions to upgrade the Mount Evolve level which can be obtained in the Mount Shop. After a mount has evolved, you can see the visual changes in all areas that allow mounts.
When Evolution reaches specific levels, the mount's Advance Attributes will increase by a certain percentage.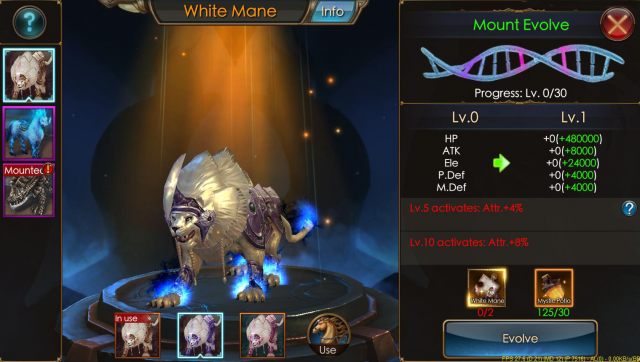 Monster Range
A new casual gameplay brings unprecedented fierce fighting experience with your pets. Iron Bands are required to enter the Monster Range. Upon entering, the Monster Range Owner will gift you Tribal Hides. The higher the level of the range, the more Tribal Hides you will receive, which can be exchanged for rare items in the shop! Item quantities are limited and are refreshed daily.
In the Monster Range, you must shoot nets at various creatures to capture them and there is a chance to obtain Pet Vouchers from doing so. Predict where your nets will land before you fire them for the best results. The number of attempts you are allowed is limited and is reset daily.
Note: Any remaining Tribal Hides will be converted to Gold when the event ends.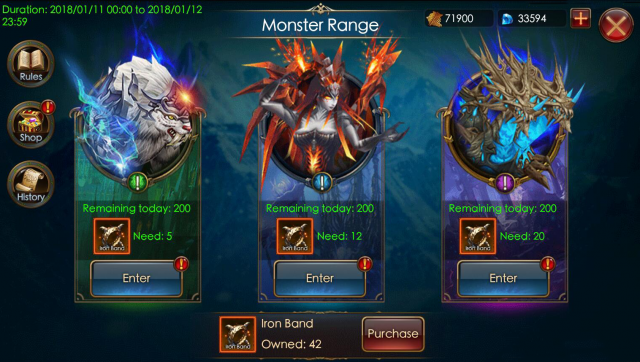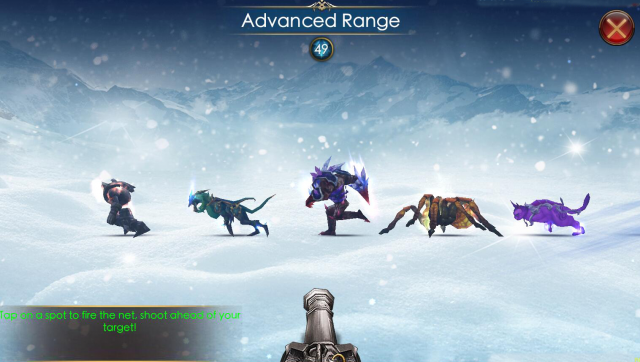 Legacy of Discord – Furious Wings is a free to play mobile Action RPG released by Yoozoo Games. Available in 15 languages across 190 countries, it is the most popular mobile ARPG in EU/NA and, since its launch in late 2016, nearly 70 million guardians have fought in its universe. According to the App Store and Google Play, Legacy of Discord is one of the top 5 grossing mobile games in 106 countries and regions.
Additional Information:
Try out Legacy of Discord – Furious Wings by visiting the following link: →http://lod.gtarcade.com/
For the latest news and updates, follow Legacy of Discord – Furious Wings at
→https://www.facebook.com/LegacyOfDiscordFW
and check out the forums at:
→http://community.gtarcade.com/forum.php?gid=3098