6th, March 2018 – The hit 3D RPG browser game League of Angels II is about to break its history with the coming update V3.X.0, which not only enriches the gameplay content, but also offers a wide range of BENEFITS for the new and existing players.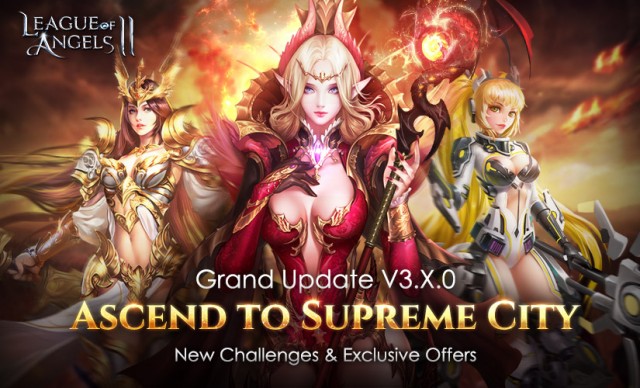 Here are the highlights for the grand update:
ž New Welfare: Newbies' 7-Day Carnival; Special Weekly Quests.
ž New Chapter: Add 3 chapters in Normal and Elite Dungeons, new nobilities open in corresponding new chapters.
ž New Level: Upper the augmented level limit of Lead, Heroes, Battle Pet and Relic to Lv.135.
ž New Expending: Hero upgrade and talent upgrade expanding, Awaken level+1, Artifact Hero evolve level+5 and corresponding origin power expending.
ž New Faction City.
The update shows a greatly expanded universe of League of Angels. Players could experience more missions and battles in brand new chapters, each of which preserves the fantastic flavour of the original story. With the raise in level caps, the game offers players much room to challenge their skills and gain abundant rewards.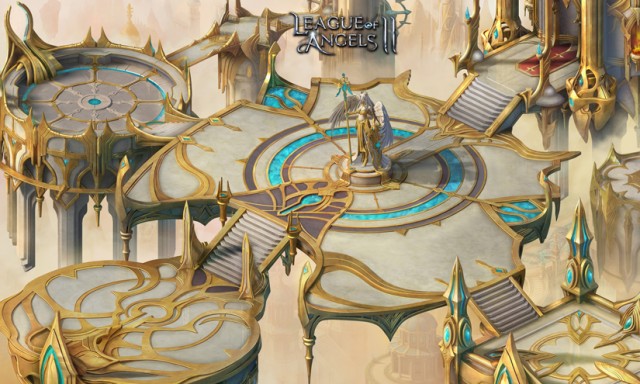 Starting from March 9th, new players could join in the Newbies' 7-Day Carnival by a certain activation code, which will be released in the official forum on Mar. 7th. The Carnival includes a wealth of precious resources and can help newbies grow to be better and stronger.
From Mar. 9th to Mar. 15th, Special Weekly Quests with rich rewards are also here for existing players, including Mythic Hero, Artifact Equipment and a large amount of resources.
We hope all players will enjoy the grand update and explore more ways to play League of Angels II!

About League of Angels II
League of Angels II is a 3D browser MMORPG developed and released by Yoozoo Games, which is recognized by Facebook as one of 2016's Best Web Games. The game features an innovative battle system that mixes action, strategy, and RPG elements to enable a wide variety of gameplay styles. V3.X.0 will be available in US East Servers from S1 to S28 on March 5th, and take effect in other servers on March 8th.
League of Angels II: Official Site Facebook Twitter YouTube