Kicking off with hosts Russia hammering Saudi Arabia 5-0 in Moscow, World Cup 2018 is now well underway. We have already seen plenty of drama such as Iceland's miracle and VAR chaos, which makes guessing part of the fun and excitement.
The big tournament will not end until July 15 and here is a chance to vote for your favorite team and win valuable gift packs in LoA, LOA II, LOA III and live streaming FOR FREE!
Event time(UTC): June 29th - July 15th. Vote for last 16 teams!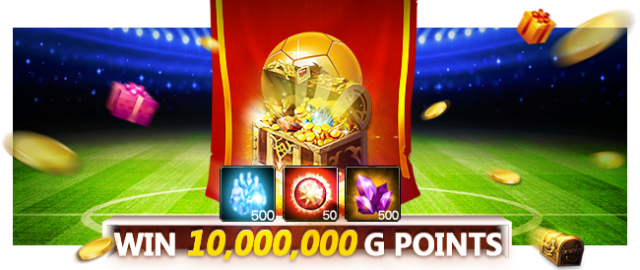 What Rewards Can I Get?
There are 4 ways to win rewards such as resources in LoA, LoA II and LoA III and live streaming gifts.
1. We will release a redemption code on the event page on June 30th, which can be redeemed for Recruitment Scroll I*10, EXP Scroll I*10 in LoA III, Fading Diamond*500, Seal Stone*200 in LoA II and Gem Enhancement Stone*100, Seraph's Stone*80, Angel Tears*10 in LoA. The other 4 redemption codes will be released on July 6th, 10th, 14th, 15th. So, keep up to date with our event and expect more surprises!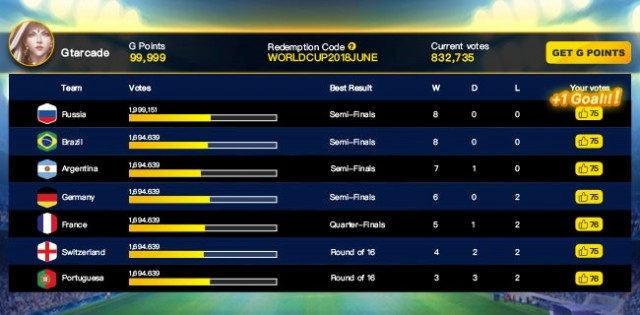 2. Vote for the team you support every day. Each player can vote up to 5 times per day. Every vote costs you 10 G Points while the first time is completely free. When you vote for a total of 10, 20, 40, 60, 70 times, you can unlock a "Supporting Rewards" chest to gain a game gift pack;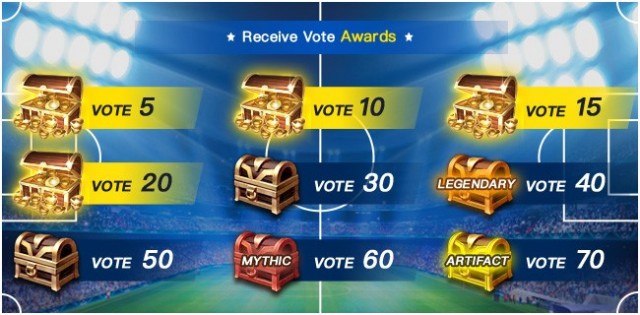 3. Invite your friend or other players to take part in the event. "Point Pool Rewards" will be unlocked based on the total support points from all participants. Live streaming gifts, G points and GTarcade privileges await you as more and more players enter;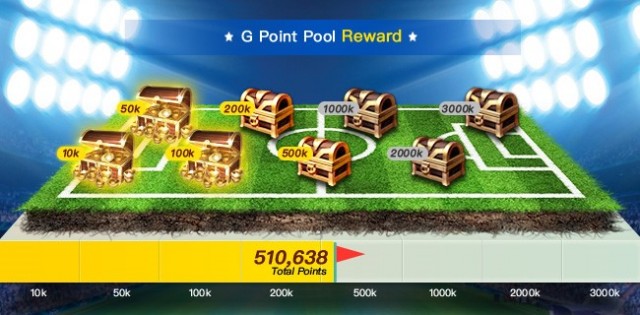 4. If the team you support wins the champion, you can get proportional G points from the final Point Pool made up by all the supporting points plus 10,000,000 points. The one who gets the maximum G points in this event will be invited to meet the game developers and receive diamonds as a jackpot.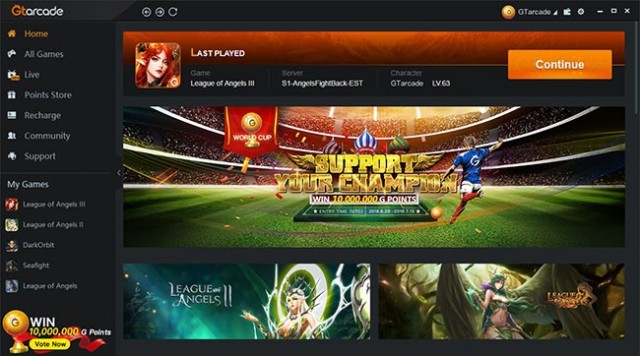 All you need to do is downloading GTarcade desktop (2.6M).
https://www.gtarcade.com/en/micro/download
Detailed rules about this event can be found in GTarcade desktop.
GTarcade desktop can provide you a hassle-free gaming experience by speeding up your game loading speed, quick fixing your game problems and remembering all your custom settings. And you can also connect with other players in our community and view wonderful live streaming made by famous hosts.
What's G point and how to get it?
G Point is an exclusive currency launched by the GTarcade Desktop. You can exchange for resources or gift packs of our games (LoA, LoA II) and live streaming gifts in the Points Store. And you can also participate in our event such as voting the team you support with 10 points consumed each time.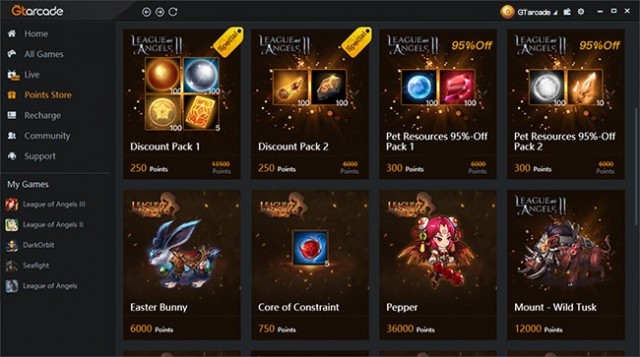 Two ways to get G points now:
1.
Play games on the GTarcade Desktop.
You can claim G Point rewards by accumulating game time in your game window. Playing games for an hour brings 20 Points. Daily max is 40 Points.
2. Recharge G Coins
When you recharge G Coins, you can obtain G Points. For every USD 1 recharged, you will receive 100 Points.
More ways to get G Points will come in the future!
Please stay tuned with us on the GTarcade Desktop!
Again, the event time is from June 29th to July 15th (UTC). Download it right now to earn G points in advance and vote for your champion to stand a better chance for the ultimate prize.
Click here: https://www.gtarcade.com/en/micro/download