Do you see a clown appear in Sapphire lately? Yes, it is League of Angels II's newest Battle Pet-- Joker Jack. Joker Jack is a cheerful clown that got lost from his circus. He becomes happy again for he has met so many warriors who are very kind to him. Except for his special ability to amuse others, he is also a good helper in battle. Let's see how helpful it is!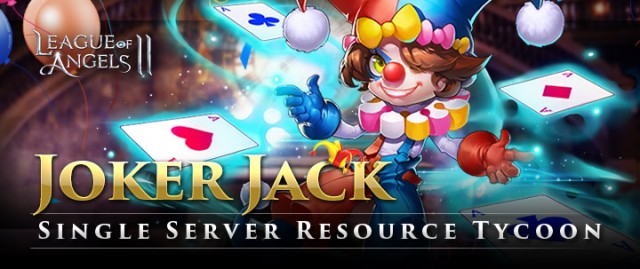 Card Tornado:
Deal (294%+10960) DMG to all enemies plus an additional 50% DMG to the target with the lowest HP percentage; reduce DEF of all enemies by 15% for 2 rounds.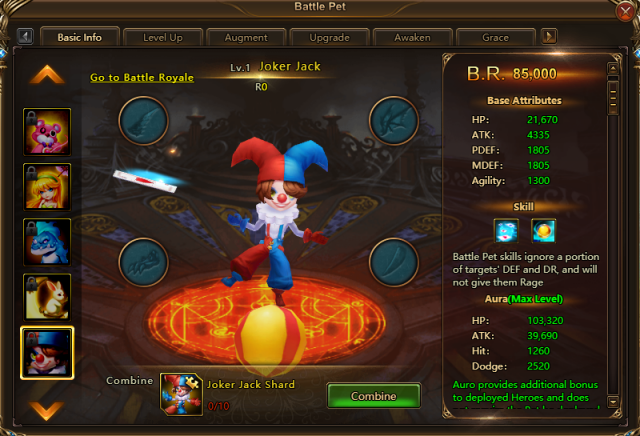 Joker Ball:
Deal (230%+8580) DMG to all enemies.
Take Joker Jack into your squad and it will show you how powerful it can be! Participate in the Single-Server Resource Tycoon from Nov. 26th to Nov. 30th. Accumulate specific Tycoon points and he will be yours! Stay tuned for more great news and events!
Download now: https://www.gtarcade.com/micro/download?game_id=160
Official Site: http://loa2.gtarcade.com
Forum: http://community.gtarcade.com/forum.php?gid=3014
Facebook Fan Page: https://www.facebook.com/LeagueOfAngels2