Long-waited New-Year Celebration is finally coming to League of Angels! To know better about players' favorites and behaviors, League of Angels has done some researches covering aspects of Angels, Heroes, Mounts, Challenges and Homesteads. Let's take a look at what we have achieved and learn some fun facts about the game. The Celebration will be held in game from Jan 4th to Jan 8th! It's great time to get what you long for at great discount.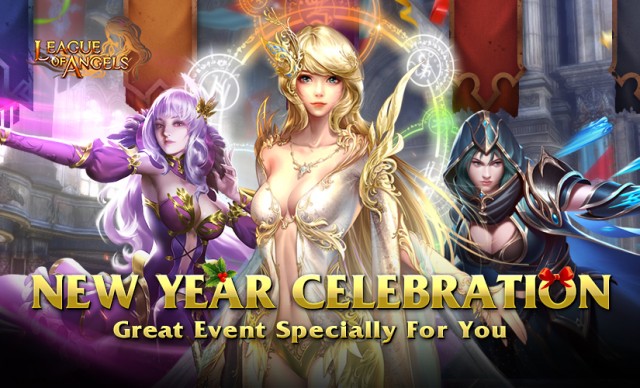 From Jan 4th to Jan 8th, the grand New-year Celebration will be available in game! Whether you are looking for heroes, angels, sylphs, mounts or resources, this party has them all covered! There will be amazing discounts EVERY DAY during the party, and you can find L4 Azure Fury equipment in the long-awaited Diamond Rouletee from Jan 4th to Jan 7th!
There are seven pages in Mid-Year Review panel, namely Information, Angels, Mounts, Heroes, Character, Challenge and Homeland. In each page, we share exciting information about the game with you, and you will find Discount part and Collect part in later pages.
Friendly reminder: In Discount part, you can buy some relevant items in each page, and the discount rules are same.
1. All items in the Review Sale can only be selected ONCE in each purchase.


2. System calculates the total price of the selected items. Discount will be applied to the purchase once the price exceeds a certain amount.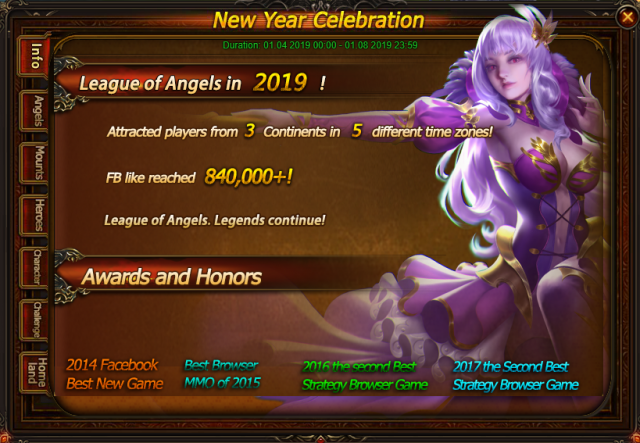 Angels
In this page you will see some interesting information about angels, such as the average number of Angels players have, and the Angel Poll info.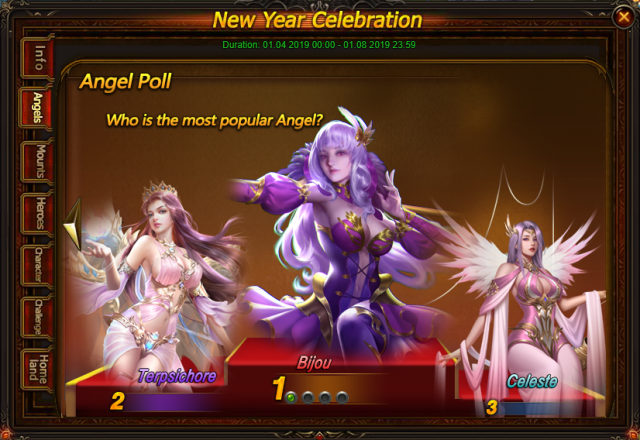 Besides you can take part in the Discount and Collect part to get the items you need by purchasing or achieving certain goals.
In Discount part, we prepare various popular Angel Icons. In the Collect part, you can collect rewards by achieving certain goals. Many Angels are newly added, such as Futura, Mizuna, Protea, Printina, Captaincortes, Thallo, Erato, Terpsichore, Medea, Aglaea, Gaia, Zorya. Which is your favorite?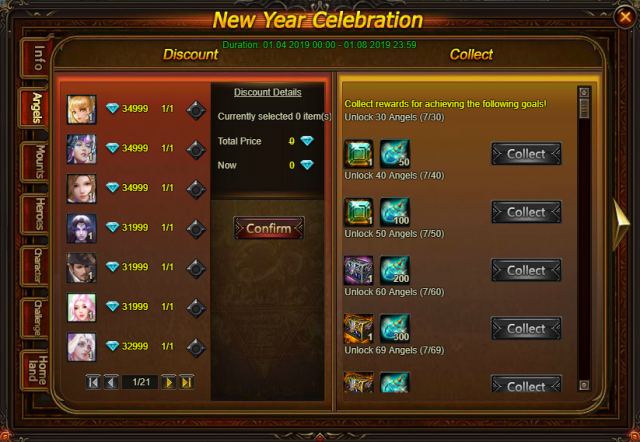 Mounts
In this page, you will see the most popular mounts among players, and you will have great chance of summoning the mount you always wanted. Motorbike, Snail, Serpentine, Blosson Beast, Captain Nemo, Grim Frogger are waiting for you to summon!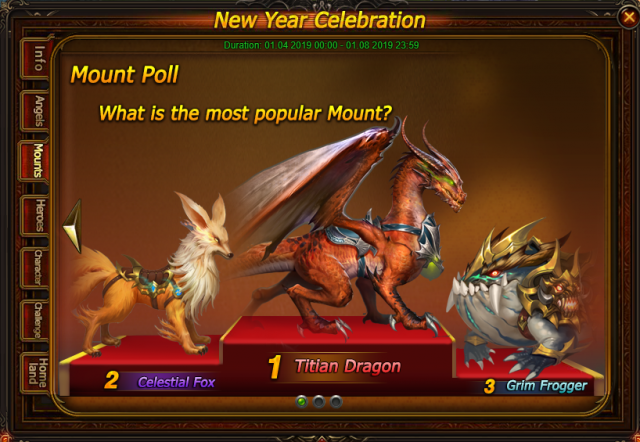 Heroes
Check out the most popular hero in the land of Angels in the past whole year. Banner Engrave level is also added into the Collect part, which means players can get the rewards for their Banner cultivation for free! Seize the chance to get powerful Heroes and Sylphs, such as Skeleton Devotee, Soul Rapier, Crooked Claw, Ninja, Flameblade, Shalow Blade, Manto, Eris, Steel Destroyer, Blade Spirit.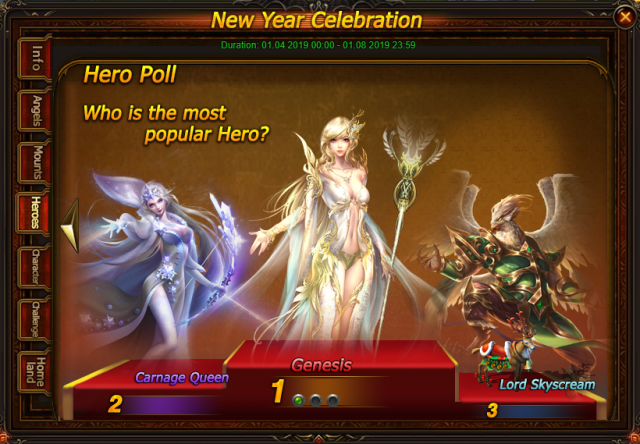 Character
According to the research, there are 7012 players who have joined the 2 Million PATK Club, and 6328 players in the 2 Million MATK club! Hurry up, raise your BR and become stronger!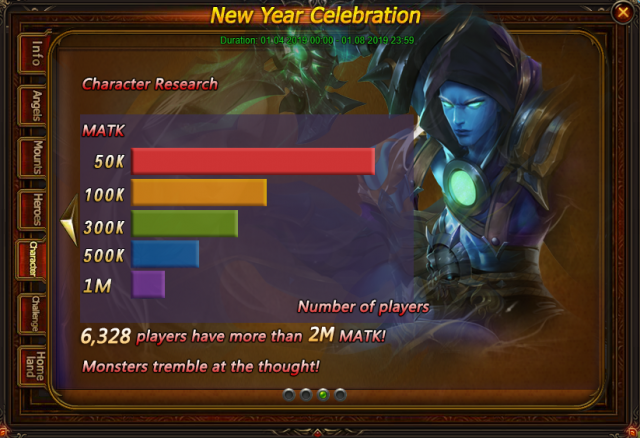 Challenge
A total of 7741 players have successfully cleared the Doomsday Trial so far, and more fights await ahead! Fight for justice and get more resource for your journey!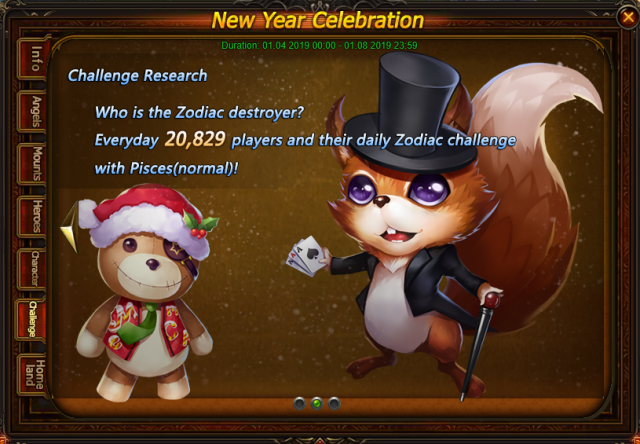 Homeland
Almost every warrior owns a beautiful Homestead, and currently there are over 400 Decorations available in game.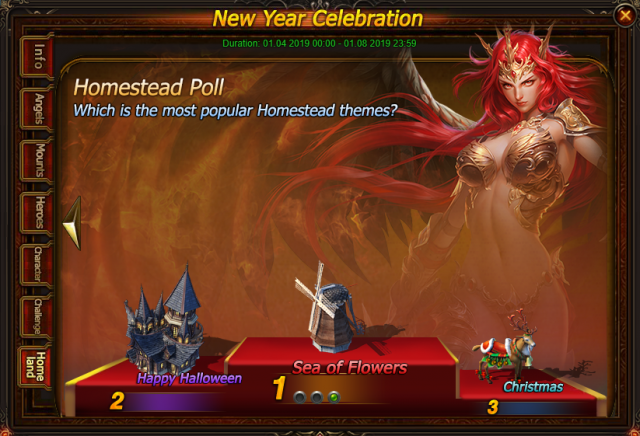 Please note that the above content might be adjusted due to changes of the development plan. Final updates will be determined in game.
Official Site: http://loa.gtarcade.com/home
Forum: http://community.gtarcade.com/group/2008
Facebook Fan Page: https://www.facebook.com/LeagueOfAngelsCommunity/
Official Desktop: https://www.gtarcade.com/micro/download?game_id=39