GTarcade
is always working on providing a better game experience for our players. Now we're looking for beta testers to help us deliver
GTarcade
Desktop 2.0 and enjoy exclusive rewards. If you are a loyal player of
GTarcade
Desktop, would like to get an exclusive first look at new features and functionality, provide detailed feedback, and contribute to the success of the desktop, we'd love to hear from you!
What does a beta tester do?
If you are selected as a beta tester, you need to:
•
Install GTarcade Desktop 2.0 Beta for testing.
•
Use the application and providing feedback, including issues and details about your computer OS and how to reproduce the issues.
•
Commit to spending a reasonable amount of time using and testing our product.
What's new in GTarcade Desktop 2.0 Beta?
1.
Overall Performance Boost
We've brought a lot of important improvements behind the scenes to give you better-than-ever game performance. The speed of overall pages has been significantly increased.
2.
Skin Option
Now, the decision is yours - you can switch the skin between Dark and Light.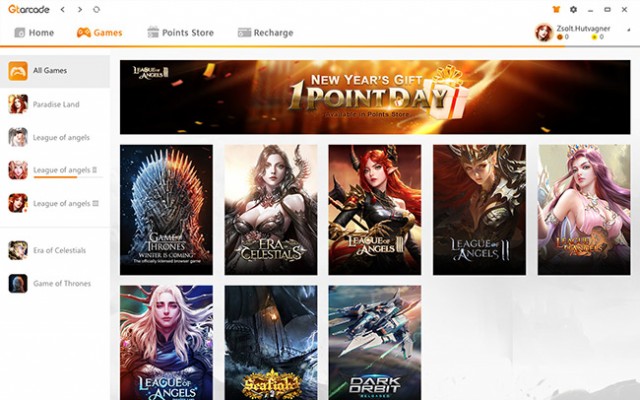 3.
New UI
We're rolling out the brand new UI. It is simple and intuitive. Getting used to our new interface won't take long.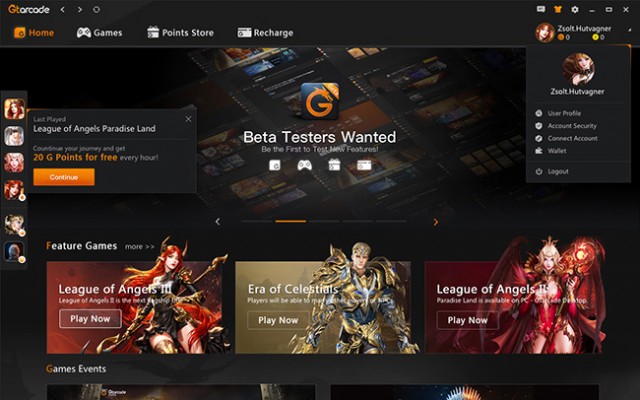 4. Reward G Points
Every $ 1 recharged in the games on
GTarcade
Desktop will bring 100 G Points G Points to your account.
During the beta test, active beta testers may receive extra G points as a reward.
If you'd like to be among the first to experience new features and get an early look at what's in the works and may be coming next, please click on the link below to apply for our beta testing program. We look forward to hearing from you.

FAQ:
1. Can I have both a beta version and a stable version?
You can have only one version of GTarcade Desktop installed on your PC.
2. Will I lose any data if I switch to the beta version?
Switching to the beta version is the same as a typical update, so you won't lose any data.
Please note the actual event may vary depending on the reality. Please keep an eye on our latest news.
3. When does the beta test begin?
If you're picked as a beta tester, you will receive our invitation email in the middle of February.