The grand update V 5.0.0 will be published at the end of month, estimated on April 25th. The new version includes a new real-time PvP play – Chess hero. In Chess Hero, build your team, select your favourite Companion and form a perfect lineup. Show your wisdom and strategy in real-time battle with other online players and grab mineral treasures to win more points. Let's kill opponents and get a higher ranking!
Special gift code will be sent to players to celebrate the grand update. Players can win awesome rewards, join the battle and have a lot of fun in Chess Hero!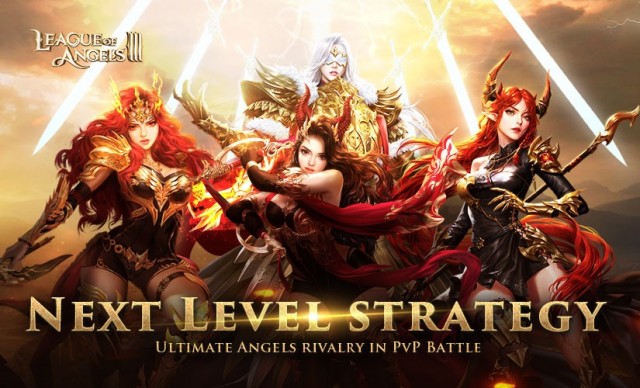 Rules of the New play mode: Chess Hero
In Chess Hero, players will be divided into appropriate level based on your own BR, and join in the battle field with another two ONLINE players who have the similar BR with you. In the next FIVE minutes, the most excited thing is that, you will fight against them to win mineral treasures!
Before the game, you will form two of your own teams, each team has three different heroes. In particular, your companions can also join the battle, so you need to give full play to your strategy and match your lineup. You will meet real-time online players in Chess Hero, fighting with them and grab mineral treasures to win points.
During the game play, you will encounter the same BR range of players as you are grabbing minerals. In particular, you will encounter monster attack as well. You will get rewards after killing monsters. In each game, your energy is limited, so adjust your strategy to reach the mine and collect as many minerals as possible to win. More exciting thing is that, you can also attack your opponent's strongholds to seize their minerals. After the game, the number of minerals will determine your victory, so protect your minerals, kill opponents with many times and let you get a higher ranking!
Tips : You can get props and use them in the game, some props can make you immune to all attacks! Rewards in Chess Hero are Gem and Gem Combine Scroll.
In addition, brand new Outfits, Mount and Wing can be obtained during holiday events, and the FIRST Mystic DPS Hero Tabitha and the FIRST Legendary Companion- Marsh Crawler will also be available in recent operation events. Moreover, the First Mystic Relic will be launched in Angel's Treasure which can benefit all types of heroes!
Don't miss the grand update and full of amazing new materials, hope you all enjoy the fun in League of Angels 3!