Angel's Carnival is a traditional holiday in the Grace Continent. In this day, Angels wear special costume and celebrate for love and peace. Midnight's over, Carnival begins!Let's celebrate Angel's Carnival! From May 8th to May 12th, players can unlock the new Outfits Sweet Dreams, and new Legendary Companion Flame Falcon. Come to win amazing rewards in game and explore more fun in Angel's Carnival party.
Event time: May 8th to May 12th
Entrance: Sweet Dreams
>>Fancy Outfits Sweet Dream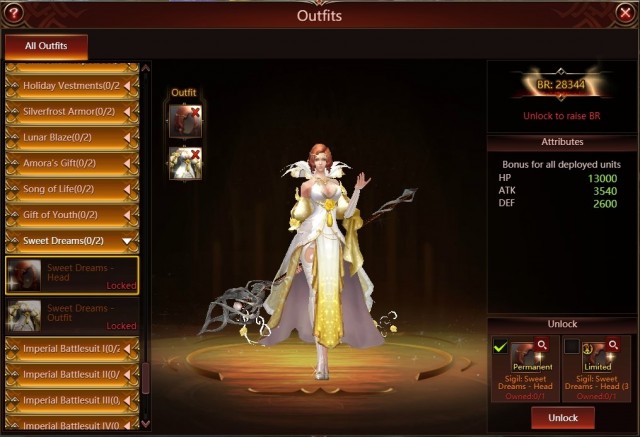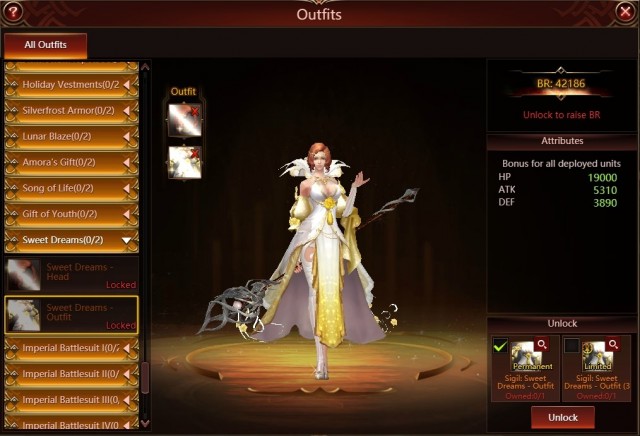 During the event, players can exchange for the latest Outfits by meeting the certain requirements!
>How to get Sweet Dream
> During the party time, you could use Brilliant Feather or Topaz to spin the machine and win the extra Diamonds and Djembe.
> Moreover, using Prize x5 will automatically multiple all prizes by x5 (you can earn x25 prizes if you also get x5 in the last column)!
1, Players can draw 50 times in Featured Hero Event and directly exchange Sweet Dreams (Head+outfit) with Djembe and Brilliant Feather.
2, When you meet some certain requirements, you could purchase Sweet Dreams Outfits with Djembe and Brilliant Feather.
>The new Outfits can bring you over 28K BR, include HP 13K, ATK 3K, DEF 2K; and the outfit can bring you over 42K BR, which includes HP 19K, ATK 5K, DEF 3K.
>>Good news for VIP0 players: Login for 5 days, you could get Djembe, Sweet Dreams (Head +outfit 3 days) and other rewards for totally FREE!
>>More important, after players meet some certain requirements, can directly claim rewards include Athena, Victoria shards, Divine Arma Sigil and Companion resources.
>>New Legendary Companion Flame Falcon
Players can claim new Legendary Companion Flame Falcon by meeting some certain requirements during the event. Also, players can claim massive Companion resources during the Midas Day event.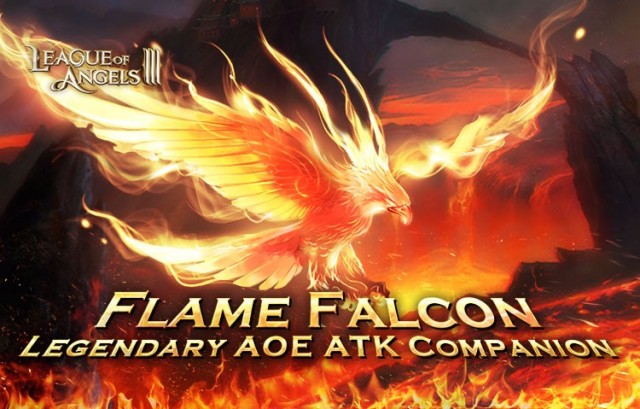 Don't miss this good chance to unlock new Outfits and increase your BR!
Note:
Please note that the above content might be adjusted due to changes in the development plan. Final updates will be determined in-game.