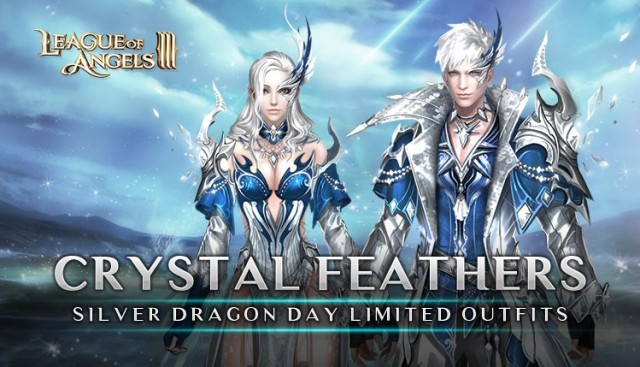 Lydia built the Silver Dragon Knights and Dragonheart Kingdom in the Middlelands of Divine Continent. She set the date of her father's death anniversary as the National Memorial Day. In this Silver Feather Day, we prepared powerful Outfits Crystal Feathers and limited title Silver Dragon Knight for players.
Event time: June 15 to June 19
Entrance: Silver Feather Day
>>Crystal Feathers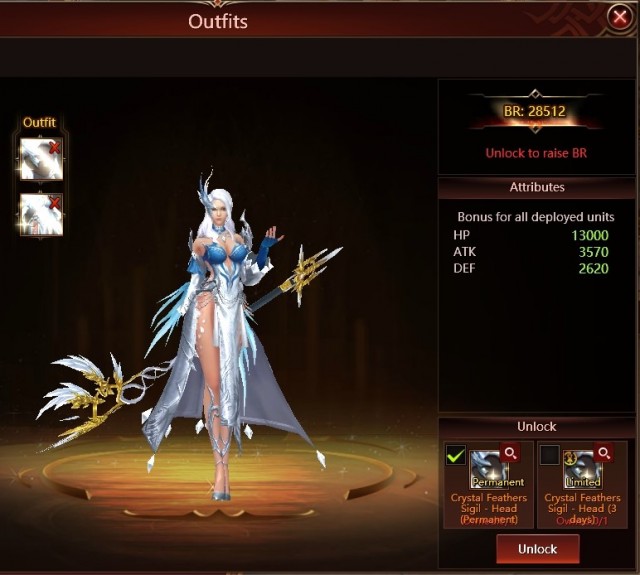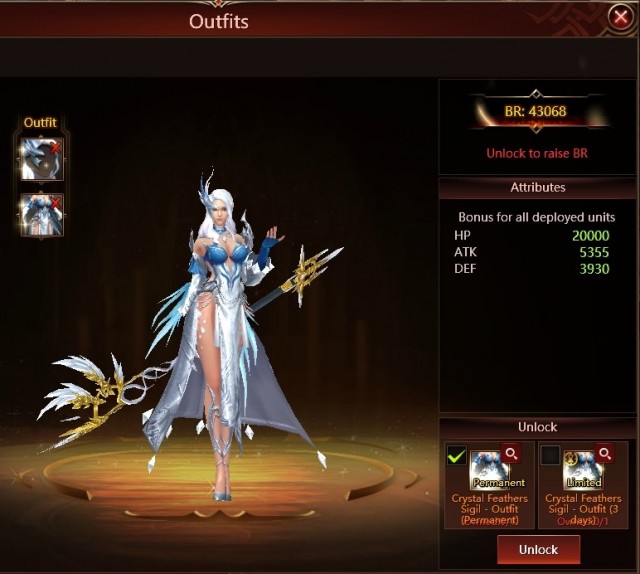 >>Silver Feather Day
During the event, players can exchange for the latest Outfits by meeting the certain requirements! The new Outfits Crystal Feathers could increase over 71K BR.
Players could use Battle Flag or Topaz to spin the machine and win the extra Diamonds and Warrior Sword.
* Moreover, using Prize x5 will automatically multiple all prizes by x5 (you can earn x25 prizes if you also get x5 in the last column)!
* Players can draw 50 times in Featured Hero Event and directly exchange Crystal Feathers
(Head+outfit) with Dragon Shield and Warrior Sword.
* When you meet some certain requirements, you could purchase Crystal Feathers Outfits with Dragon Shield and Warrior Sword.
>> More important, after players meeting some certain requirements, can directly unlock Silver Dragon Day limited title Sliver Dragon Knight.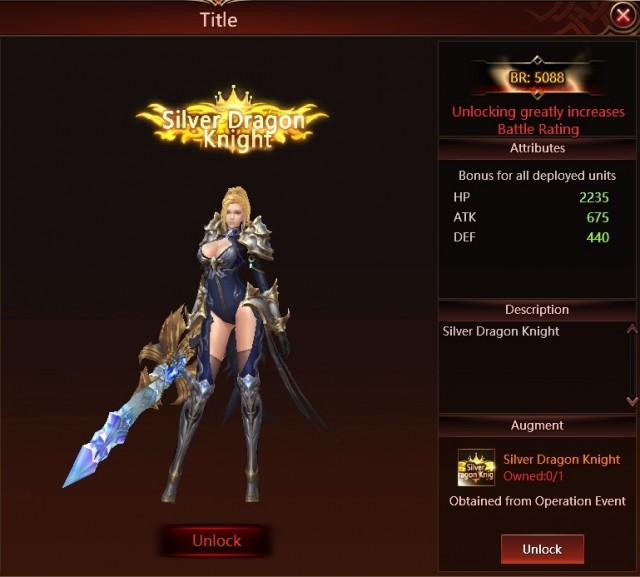 Come and join us to the Silver Feather Day Event and don't miss this good chance to increase your BR!
Note:
Please note that the above content might be adjusted due to changes in the development plan. Final updates will be determined in-game.