Stuck at 100% when you're performing a GOT update? Don't worry!

You don't have to uninstall the whole application. Try this solution to fix the problem:

1. Right click the game on the left;
2. Click "Remove Game" to delete the game;
3. Find the game in All Games and click "Play Now" to download the game again.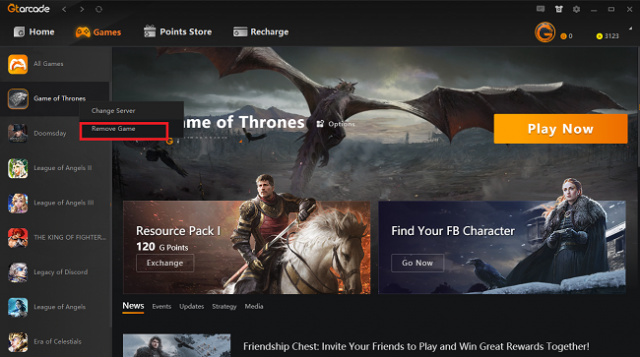 Thank you for your understanding and apologise for the inconvenience caused.