Happy Anniversary!

Do you want to see fireworks light up the sky of Westeros? Starting from March 20th, the Anniversary Carnival event will offer the chance for you to set off fireworks near the EIGHT CASTLES and gain plenty of rewards, as well as activating server-wide buffs for everyone! How does it work? Read on to find out!

Event Duration: 00:00 March 20th – 24:00 March 25th, 2020 UTC
Who can participate: Everyone

How does the event work?
During the event, you can collect 8 kinds of commander cards to redeem fireworks of 4 different levels then RELOCATE to somewhere close to a Great City of your choice to light them up. There are 4 time slots you can choose to fire them: 0:00-01:00, 06:00-07:00, 12:00-13:00, 18:00-19:00 GMT. Every fireworks will grant you with Spirit of Weirwood Tree, Speedups and many other items.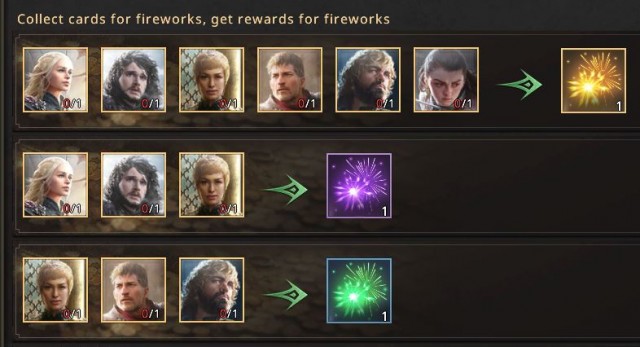 Where to get the commander cards?
Commander cards will randomly drop when you gather resources, attack Rebels, help alliance members and challenge in Weirwood Tree Trials.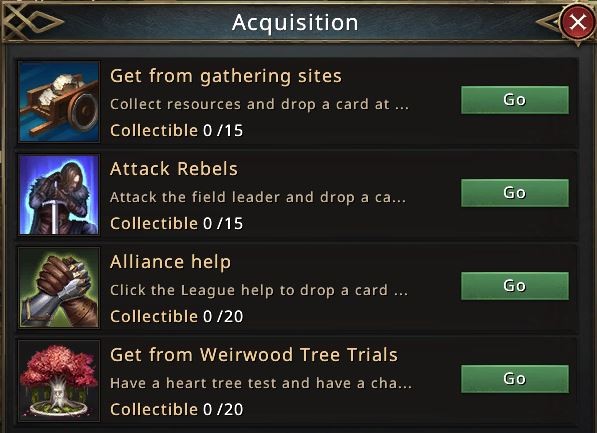 You can also post a transaction message for the cards you want with what you have in your alliance chat or in a private message with your friends. Each trade is valid for FIVE minutes.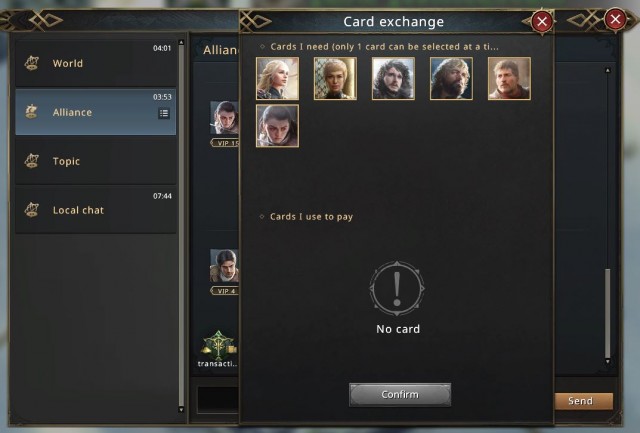 What buffs will you activate?
Not only will it help boost up the anniversary atmosphere, but lighting fireworks also grants Festive Points. There are four kinds of fireworks: Yellow, Purple, Green and Blue, and the Festive Points they grant vary.
A yellow firework grants 8 Festive Points while the rest grant 3 Festive Points. At the end of every session, THEE CASTLES WITH THE MOST POINTS will determine which server-wide buff is activated.
Besides, different combinations of the castles will provide different buffs. Buffs vary from Research Speed, Construction Speed and Resource Gathering Speed to Army Marching Speed and, Troop Training Speed and Motivation Recovery Speed and more. Try various combinations and activate the most buffs!


Get ready to collect as many cards as you can and make the city you love more colorful during the anniversary carnival!
Don't forget to SHOW US in the reply a screenshot or GIF of you setting off the fireworks!!!