It is less than one week to go from our anniversary! While you are calling back your friends to play with you, we've prepared a ONE-MONTH "Memories of the Year" for you to review the past year and claim rewards including anniversary-limited Castle Exterior an avatar frame! Check them out below.
Event Duration: 2020/03/20—2020/04/20 GMT
Event Entrance: Click the Anniversary Icon on the game interface and enter from Moments of the Year then you will be redirected to a new page with a bunch of anniversary events!
Available to: Players whose castle is lv.17 or above.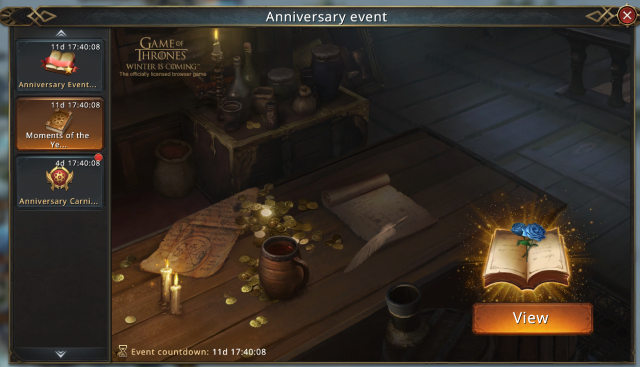 1. Check in to claim rewards!
From 20th March to 20th April, players can check in on this page daily to claim FREE rewards. Each account can check in for 10 days in total. After checking in, the corresponding rewards will be sent via system mail in 1 hour. Each daily check-in reward can only be claimed once. Restrictions apply.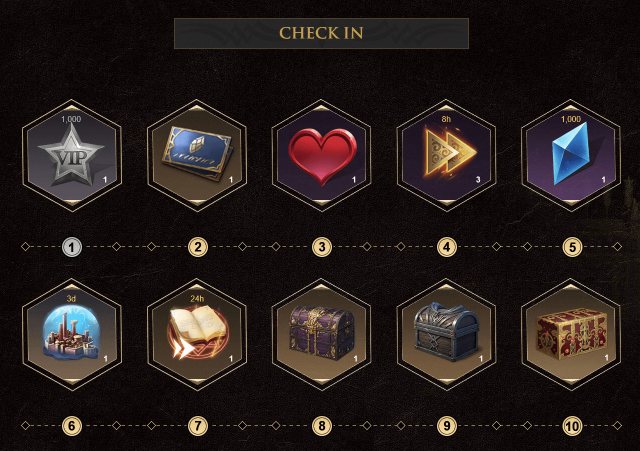 2. Check Your Key Words in the Yearly Review
Do you wish to see a comprehensive report of your performance from last year to reminisce about the past? Here on this page, you can check out MY YEAR IN REVIEW!
You can also SAVE the picture of your yearly review and share it on your social media (Facebook, Instagram, Twitter, etc.).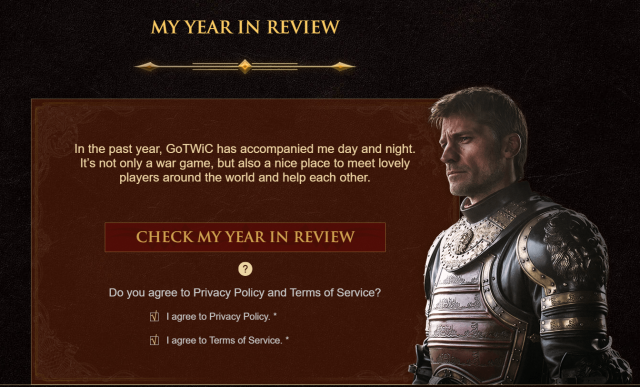 *Please note that:
1.the report is based on system statistics which might have slight fluctuation. The statistics will only be used to generate a personal yearly review page. You can check your achievements throughout the year, your personal keyword and share it with your friends! All data up to 2020/03/01.
2. Only players with a castle level 17 or higher and whose account was created before 2020/03/01 will be able to check their yearly review and keywords.
3. Receive your Anniversary-limited Gifts
Are you new to the game or are you one of the pioneers when the game was launched globally?
To show great gratitude to our loyal players, we've prepared two kinds of anniversary-limited gifts on the page. Qualified players can claim the gifts only during the event (from 20th March to 20th April). Rewards will be sent via in-game system mail in 3 hours. Restrictions apply.
Limited Avatar Frame: Players who registered before 1st March 2020 are qualified to claim it. The Avatar Frame can only be claimed once per account.
GloriousKeep: Players who registered before 26th April 2019 are qualified to claim it. The exterior can only be claimed once per account.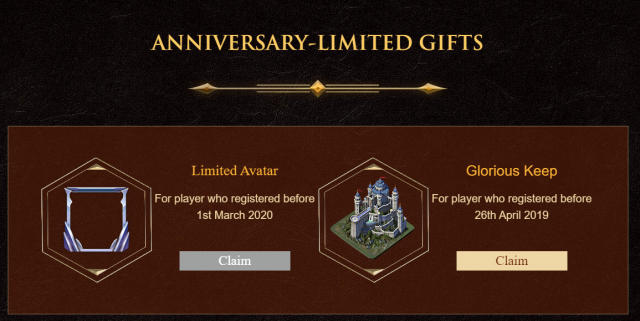 Please note that the account must be created before the required date in order to be qualified.
Come join us in this carnival and let's all celebrate the anniversary together!