Dear players,
We understand how unsettling this time will be for many of you. Following the instructions of governments and health organisations around the world, the vital step now is to practice self-isolation, in order to prevent the spread of the virus.
But that's not to say we can't have some fun whilst we do it!
VIDEO:https://youtu.be/wrEy8Vtq2fA
We want to see your most creative photos and videos. Are you tucked up in a pillow fort playing on GTarcade? Or are you practicing a totally weird and new hobby? Why not just send a kind message of solidarity to your friends and family?
Show us! Simply share your post on Facebook, Instagram or Twitter with the hashtag #GTarcadeAndChill – the top 10 posts with the most likes by April 20th will win a Nintendo exercise ring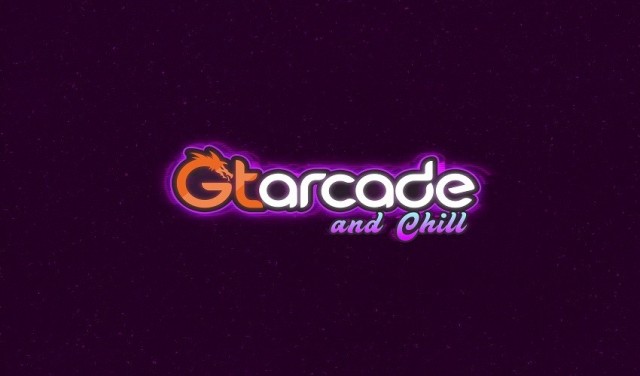 Rules:
1. Posts must be submitted on Facebook, Instagram or Twitter using the hashtag #GTarcadeAndChill. Posts made on other social media platforms or with different spellings will not be counted. Submissions must be your own verifiable work.
2. Posts must be summited before April 20th 10AM (GMT). Posts after this date will not be counted
3. Posts must be made in the safety of your own home.
4. GTarcade has final decision on whether submissions shall be counted. GTarcade reserves the right to discount any submission where there is reasonable evidence of foul play (using like-bots, etc.)
5. Good luck, and have fun!
ELIGIBILITY: Contest is open to people are 18 years of age or older. Employees of YooZoo, LLC ("Sponsor"), Sponsor Partners and their respective parents, subsidiaries, affiliates, Contest and advertising agencies and members of their immediate family (spouse, parent, sibling or child and their respective spouses, regardless of where they reside) and persons living in the same household of such employees, whether or not related, are not eligible to enter or win. Void where prohibited by law. Contest is subject to all applicable federal, state, and local laws. No purchase necessary. Purchase does not improve chances of winning. Participant agrees to accept the decision of the Sponsor as final and binding. Entries must be original work and not violate anyone's proprietary or intellectual property rights.
GENERAL CONDITIONS: By participating, each entrant agrees: (a) to abide by these Official Rules and decisions of Sponsor, which shall be final in all respects relating to this Contest; (b) to release, discharge and hold harmless Sponsor, and their respective parents, affiliates, subsidiaries, and advertising and Contest agencies, and the respective officers, directors, shareholders, employees, agents and representatives of the foregoing (collectively, "Released Parties") from any and all injuries, liability, losses and damages of any kind to persons, including death, or property resulting, in whole or in part, directly or indirectly, from entrant's participation in the Contest or the acceptance, possession, use or misuse of any awarded prize (or portion thereof), including any/all travel/activity related thereto; and (c) to the use of his/her name, address (city and state), voice, performance, photograph, image and/or other likeness for programming, advertising, publicity, trade and promotional purposes in any and all media, now or hereafter known, worldwide and on the Internet, and in perpetuity by Sponsor and its designees, without compensation (unless prohibited by law) or additional consents from entrant or any third party and without prior notice, approval or inspection, and to execute specific consent to such use if asked to do so.
YooZoo maintains the right to adjust or shut down the contest at any time, and has the right to investigate possible cheating or tampering before determining a winner.
Prize is non-transferable. No substitution or cash equivalent of prizes is permitted. Incidental expenses and all other costs and expenses not specifically listed as part of the prize are the sole responsibility of the winner and not the sponsor.
Sponsor and its respective parent, affiliate and subsidiary companies, agents, and representatives are not responsible for any typographical or other errors in the offer or administration of the Contest, including, but not limited to, errors in any printing or posting or these Official Rules, the selection and announcement of any winner, or the distribution of any prize. Sponsor reserves the right to terminate, suspend or amend the Contest, without notice, and for any reason. In the event any tampering, unauthorized intervention, or foul play may have occurred, Sponsor reserves the right to void suspect entries at issue.
Promotion is in no way sponsored, endorsed or administered by, or associated with Facebook, Instagram, Twitter, or Nintendo.