The Game of Thrones: Winter is coming M launches on Gtarcade on 21 July! Experience the realistic world of Westero on PC and Mobile!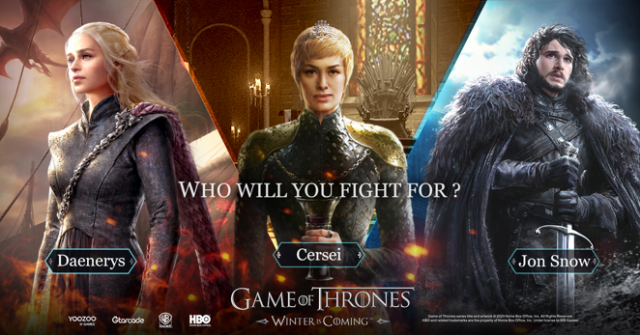 The scenery changes as the time pass in the real world, from bright and vibrant day to moonlit night. The sunlight reflects over the sea, you can even see fishes shuttle through the waves. The scenery also changes with the weathers, whether it's tragic atmosphere with drizzle or the land covered with snow, you can experience it in "Game of Thrones: Winter is coming M".
Cinematic world design, take you back to the North Land. Use your strategies and rally the House to join the epic battles. Fight for the iron thrones against other Houses from different areas. Try to survive in the world of "Game of Thrones: Winter is coming M". Battles of all territories, ready yourself.
The game uses the next generation visual effect with delicate 3D artistic designs. Complete replicate of the castles of the show. Command the popular characters to fight in the Game of Thrones. Take a stroll in the realistic world of Westero! You can see the water flow in the river. You can also see the delicate design of the four seasons change, spring with the sakura drops, summer with the green all around, autumn with the color changes in leaves, winter with the snowflakes drop from the sky. The thunder storm in the afternoon, you can actually feel you are in the world to experience the weather changes. Come and experience the epic world of Westero!
You can experience the game on GTarcade App at 11:00 AM (HKT) on 21 July. And for the Mobile Version, it will release in four regions: 1): Taiwan, Hongkong, Macau; 2): South Korea; 3): Japan; 4): South-East Asia.
Download: http://got-m.gtarcade.com/