One year ago, a unique strategy RPG from GTArcade hit the Apple App store. Today that title, League of Angels - Fire Raiders, has become the developer's most successful mobile game. In a statement announcing the first anniversary of Fire Raiders, the company noted that the game has performed beyond all expectations, surpassing 5,000,000 downloads in 2015 with no signs of slowing down.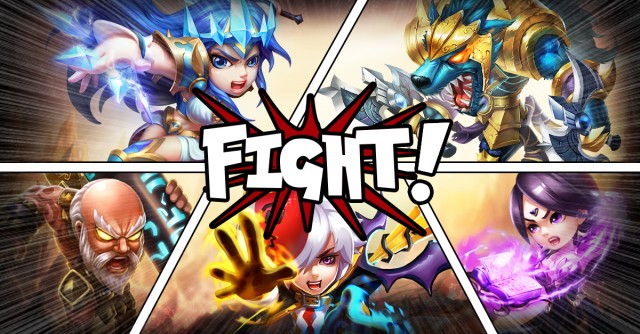 For its anniversary, GTArcade has prepared a special 10-day celebration Event with free gifts for all players. "It's been an amazing year for Fire Raiders, and as we pass this 1-year milestone, we want to give back to our fans", said the company. "The team is astonished by the enthusiasm of our players, and grateful for all the time and devotion they have put into the game. With more exciting content coming, we promise 2016 will be an even better year."
League of Angels - Fire Raiders began beta testing on Apple's App Store back in February 2015, made its way to Google Play in March 2015, and finally released worldwide in April 2015. During the past year, Fire Raiders reached No. 1 in the RPG category in over 70 countries, including the UK, Canada, and Germany. In a single day, the game was featured 597 times in 174 countries around the world. Players have spent 50,000,000 hours in total playing Fire Raiders in 2015, the equivalent of 5,700 years.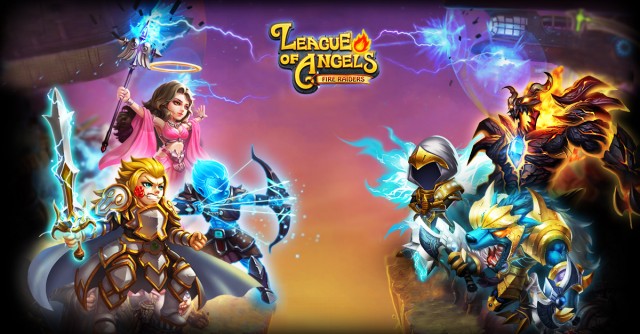 Attracting gamers from all over the world, Fire Raiders is played in 199 countries. The game is currently available in 7 languages, including English, French, Spanish and German. "The success of Fire Raiders owes a great deal to our players," said the dev team. "The active fan community has been invaluable, moderating forums, providing strategy guides, videos and other great content. Hundreds of pieces of fan art have been submitted over the past year. It's really amazing to have such a supportive fanbase."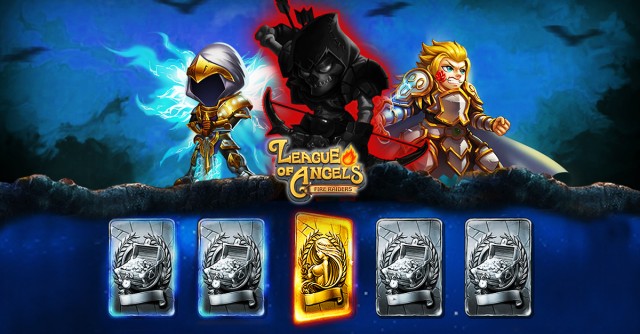 The other part of Fire Raiders' success comes from its game design. Blending action and strategy into finely tuned gameplay, then packaged in stylized art design, Fire Raiders provides a very robust gaming experience. Build your team of legendary heroes and take on the forces of darkness, or just beat up your friends in the various PvP modes. Packed with features and content, Fire Raiders offers something for every type of gamer.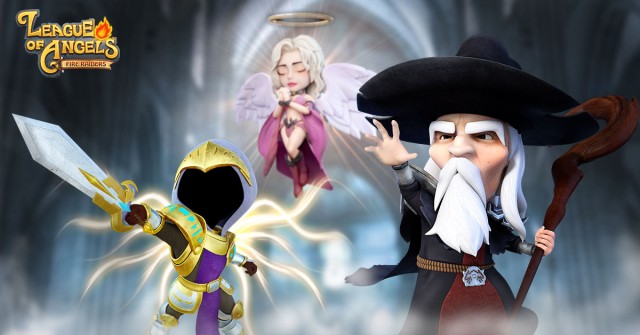 Download free:
iOS: https://goo.gl/BMOjEp
Android: https://goo.gl/2jonKR
Amazon: http://goo.gl/SW4KsE
Additional Information:
Try League of Angels - Fire Raiders absolutely free by visiting the following link:http://angelmobile.gtarcade.com/
For regular updates, be sure to follow League of Angels on Facebook at:https://www.facebook.com/LeagueOfAngelsMobile Forum: http://community.gtarcade.com/group/2073
Instagram:https://instagram.com/leaugeofangels_fireraiders
GTArcade Game Platform: http://www.gtarcade.com
About GTArcade:
GTArcade is a leading developer and publisher of free online games. With its guiding principle "sharing simple joy," GTArcade has developed award winning MMORPG and strategy games for browser and mobile platforms around the world. Visit www.GTArcade.com today and play all our games for free! Partake in the gaming experience of a lifetime!