The moment players have been eagerly awaiting is just around the corner! GTArcade is happy to announce that closed beta testing for League of Angels II is set to start on March 24th. Players who have been accepted into the closed beta will be the first to experience this highly anticipated MMORPG HERE:loa2.gtarcade.com/closedbeta
League of Angel II's official CG opening cinematic will also make its debut along with the closed beta. Catch a glimpse of the crisis that has befallen the land of the Angels, and the inevitable clash between Light and Darkness!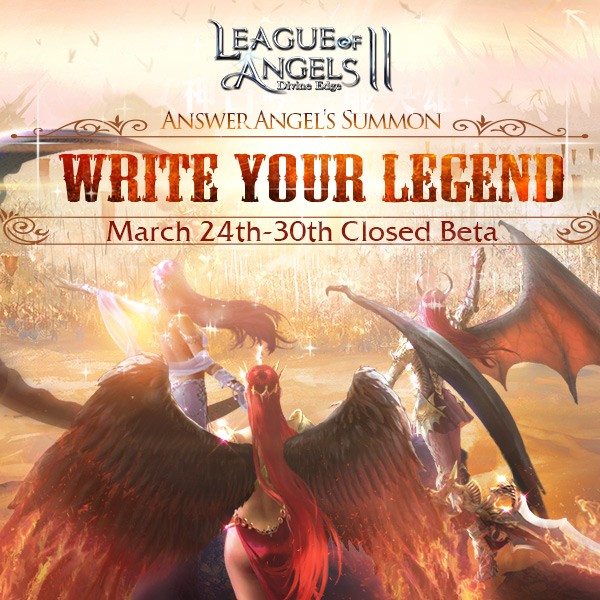 League of Angels II Closed Beta
An Experience Two Years In The Making
As the next flagship title in the LoA franchise, League of Angels II has been a massive undertaking by developer GTArcade. Veteran talents from all fields were pulled together to craft a vast world magic and mystery. League of Angels II is set to usher in a new age for MMORPG's and show the world that "The Angels have Transcended!"
In development for over 2 years, League of Angels II has been designed from the ground up to push the limits of next gen browser games. LoAII combines a refined 3D engine, spectacular visuals, and rich storytelling to create an immersive and action packed experience. Players will find a variety of gameplay modes and progression systems that will have both casual and hardcore gamers coming back for more. Whether its dungeon-crawling or competitive PvP, there's something for everyone.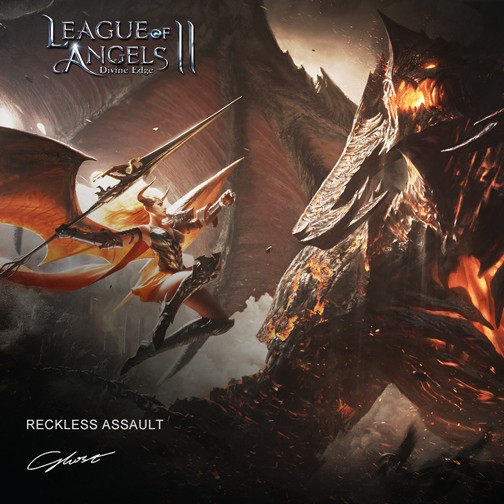 Reckless Assault by artist Ghost Lee
A New World Awaits
A team of veteran writers have created an entire new universe for the Angels. Their story will span a thousand years, and even cross time and space. Each Angel and Hero will have their own origin stories and motives for joining the League. Almost 60 unique characters are brought to life through a rich narrative, and not everything will be what they seem on the surface. Players are introduced to this vast new world, but the rest of the tale is up to them to write. The choices they make will affect how the story unfolds, and ultimately they will decide the fate of Elysium and its seven races.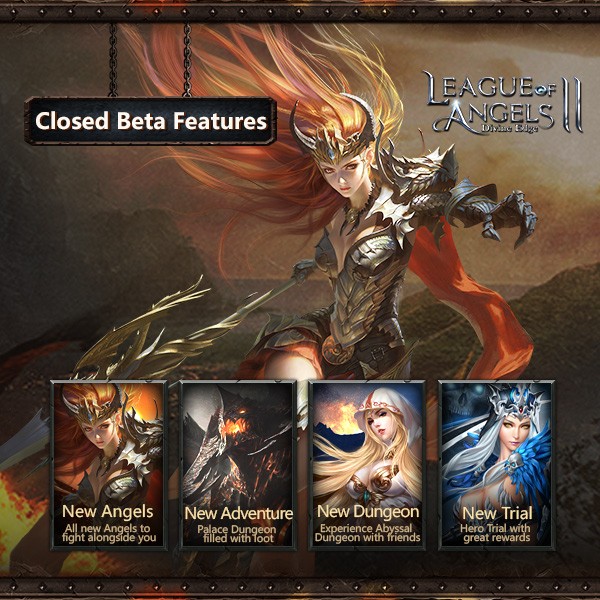 Closed Beta Player Guide
Strategy RPG Redefined
League of Angels II takes the turn-based RPG genre to another level with its innovative combat and endless strategic choices. The game will challenge players to use their knowledge and wits to overcome increasingly difficult encounters. Raid ancient dungeons, face off against epic bosses, and test your teams against other players; master all the intricacies of the game and victory shall be yours.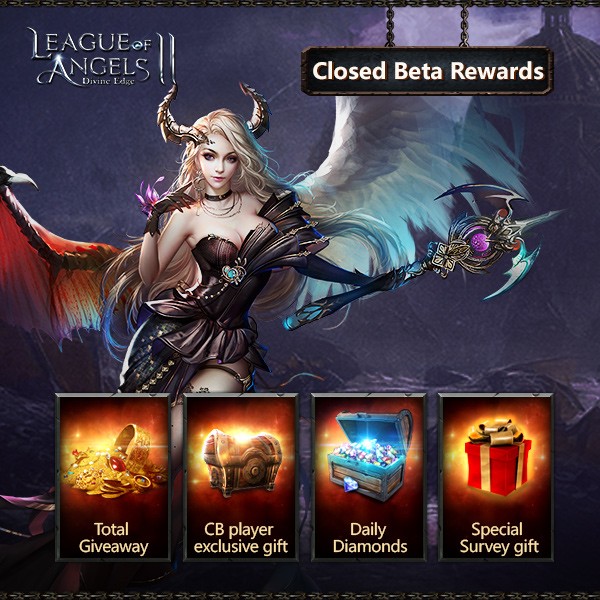 Beta Gift Pack
Beta Exclusives and More
All Beta testers will receive a deluxe Beta Gift Pack filled with Diamonds, Gold, rare materials, and powerful Equipment to get them started on their journey. Players will find their gifts waiting for them when they log in. As League of Angels 2 enters its Beta phase, the game is one step closer to its global release. Be sure to stay tuned for more news and exclusives rewards coming soon!

Visit following websites to get more information about League of Angels II.
Facebook Fan Page: https://www.facebook.com/LeagueOfAngels2/
League of Angels II Official Site: http://loa2.gtarcade.com/