Following the recent success of the Closed and Open Beta events, GTArcade is excited to announce the official launch of League of Angels 2 in North America on April 7th! During the grand launch event of this highly anticipated MMORPG, a variety of rewarding activities will welcome players into the game. A new server will be brought online each day in order to provide a smoother launch experience for all eager players.

Closed Beta Surpasses Expectations
The reception of the Closed Beta greatly surpassed all expectations. One server was originally planned, however due to overwhelming demand, a second server had to set up shortly after to handle the huge influx of players. Over 800 threads sprang up on the official forums with invaluable player feedback. By April 5th, over 22,000 players had already joined up.
Beautiful 3D Fantasy World
World-class artists and designers were called upon to craft a rich and unique fantasy world for League of Angels II. The works of these masters have graced games like Legend of the Cryptids, Galaxy Saga, and the World of Warcraft Trading Card Game, and now their talents have joined League of Angels II to bring the eternal struggle between light and darkness to life. Combined with an advanced 3D game engine and beautiful animations, the spectacular visuals in LoA2 is sure to delight fans and newcomers alike.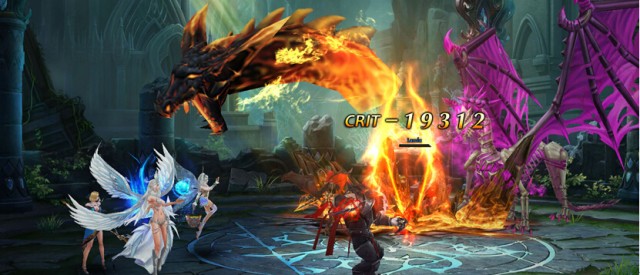 Evolved Gameplay
LoA2 uses a highly refined turn-based combat system that combines indepth strategy with an active skill system which relies on precise timing to unleash devastating, full-screen attacks. The character and equipment progression systems are easy to understand and players can quickly start building their team of epic Heroes. With over 60 unique Heroes and Angels to choose from, there will be no shortage of customization options. In addition, the game features a huge variety of game modes such as Dungeons, Trials, and Arenas that provide endless activities to experience. Whether you are a hardcore PvPer or just prefer some dungeon crawling, the game has something for everyone.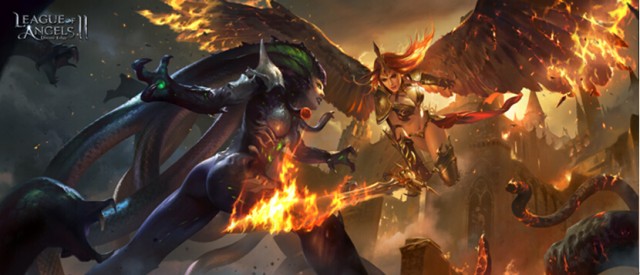 Next Generation of Browser Games
League of Angels II is the next flagship title in GTArcade's original League of Angels franchise. The previous League of Angels titles have both achieved worldwide success. The first LoA is still played in over 150 countries and received numerous awards such as Facebook's Best New Game in 2014 and MMOsite's Best Browser Game in 2015. LoA - Fire Raiders was named Best Mobile RPG in 2015 and has topped mobile charts all around the world.
In development for 2 years, every aspect of League of Angels II has been designed to push the limits of next gen browser games. The game sends out a clear message that "The Angels Have Transcended" to players around the globe. North America is the first stop in League of Angels II's global journey, but far from the last! More regional launches will follow shortly so stay tuned for exciting news.
Get more information about League of Angels II:
Official Site: http://loa2.gtarcade.com
Forum: http://community.gtarcade.com/forum.php?gid=3014
Facebook Fan Page: https://www.facebook.com/LeagueOfAngels2
GTArcade Game Platform: http://www.gtarcade.com