League of Angels II Chosen As Facebook Games' Next "Big Game Launch" Feature
GTArcade, winner of Google's Top Developer award and creator of League of Angels, "Facebook's 2014 Best New Game," has been enjoying the successful launch of their latest fantasy MMORPG League of Angels II. The game has been out for less than a month in North America and has already captured the hearts of countless gamers. Just recently, League of Angels II earned the recognition of Facebook Games and will be featured in their "Big Game Launch" from April 28th to May 5th. The League of Angels II team is planning a special event to celebrate the occasion and welcome even more players to the land of the Angels.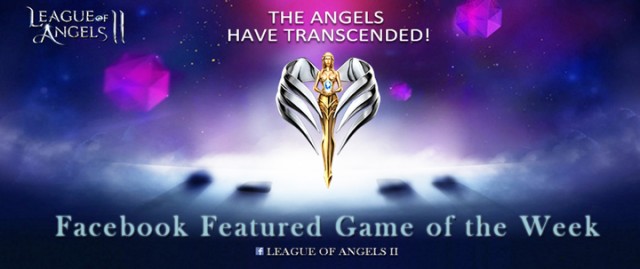 Next Generation of Browser Games




League of Angels II is the latest title in GTArcade's original League of Angels franchise. The previous two League of Angels titles have both achieved worldwide success. The original LoA is still played in over 150 countries and has received numerous awards such as Facebook's Best New Game in 2014 and MMOsite's Best Browser Game in 2015. LoA - Fire Raiders was named Best Mobile RPG in 2015 and has topped mobile charts all around the world.

With such big shoes to fill, League of Angels II was designed to push the limits of next-gen browser games. The game combines a refined 3D engine, spectacular visuals, and rich storytelling to create an immersive and action packed experience. LoA2's innovative take on classic turn-based RPG gameplay, surprisingly deep strategy elements, and satisfying progression system will have players coming back for more for years to come. LoA2 is showing the world that "The Angels Have Transcended!"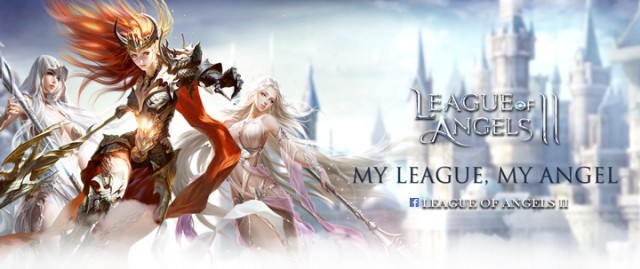 Meaningful and Rewarding Events
The most recent Panda Day event was a big success for the LoA2 team. While providing players with rewarding activities to earn their own panda mount, all proceeds from the event were donated to support giant panda programs in zoos across the U.S. "The goal of this special event was to raise awareness for the endangered giant panda while creating meaningful content for our players," comments GTArcade. "We are very happy with the results and plan to do more of these in the future."
Next up, the team has planned a whole new series of events in preparation for the upcoming Facebook Games featuring. Dungeons will drop unique Featured Pack, which highlights that LoA2 is a featured game, that can be exchanged for all kinds of rare resources. "The new events are our way of giving back to the players, as well as Facebook for being such an important portal for our games," says GTArcade. The feature period is estimated to attract over 200,000 additional players to LoA2, and new servers have already been set up to handle the influx.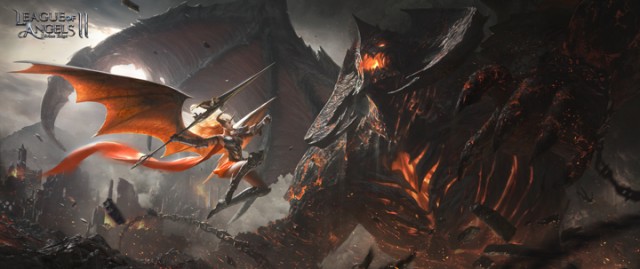 Never-Ending Content
With League of Angels II, new content is always on the horizon. Within 2 weeks of launch, GTArcade has released new updates with 2 additional game modes: Guild Boss and World Boss. Guild Boss was designed to encourage Guilds to work together towards a common goal, while World Boss is a server-wide event were players both work together and compete for great rewards. "The theme of the new game modes is collaboration between players. We want players to work together and explore the 'massively multiplayer' part of the MMORPG," comments GTArcade. "Our players can expect more exciting new features coming very soon. The team is currently hard at work on a player trading system for LoA2."
Official Site: http://loa2.gtarcade.com
Play on Facebook: https://apps.facebook.com/leagueofangelsii/
Facebook Fanpage: https://www.facebook.com/LeagueOfAngels2
GTArcade Game Platform: http://www.gtarcade.com