Spanish and Portuguese versions are Available!
GTArcade's epic free to play fantasy MMORPG League of Angels II is soaring to new heights once again. After being featured back-to-back by Facebook Games, LoA2 has proven to be a tremendous hit with gamers all over the world. Today GTArcade is excited to announce that support for Spanish and Portuguese will be coming to the multi-language version of LoA2 on June 23rd!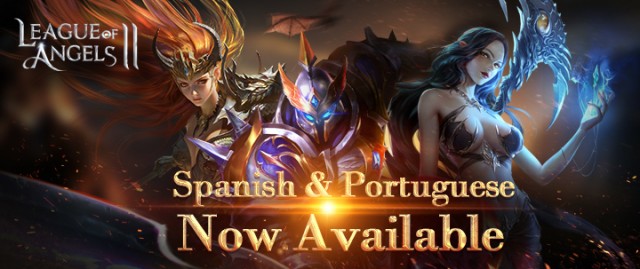 New Multi-Language Version
Dedicated to bringing League of Angels to everyone across the globe, GTArcade has always placed a high piority on multi-language support even during LoA2's early development. Just 2 months after the game's North American launch, GTArcade launched LoA2 in Europe along with the multi-language version of the game. German and French were the first to join the list of supported languages, drawing thousands of new players around the world to the land of the Angels. The game saw a huge spike in activity on Facebook and the official forums as a result. The game has also incorporated a new translation feature for its chat system, allowing players to communicate beyond language barriers, making LoA2 a true international game.
"We already have quite a large Spanish and Portuguese playerbase in LoA2, and we expect the official support of these 2 languages to bring a considerably better playing experience for these players," comments GTArcade. "At the same time this will open the doors to some 600 million Spanish and Portuguese speakers around the world to come experience LoA2."
Brand New Content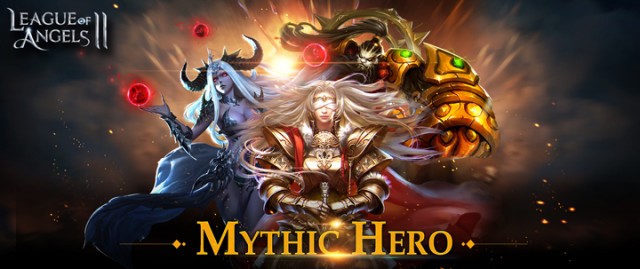 To coincide with the language update, exciting new game content was just released to welcome players both old and new. X-Server Expedition is a new PvP mode that pits guilds from all servers against one another. "X-Server Expedition was designed to test our player guilds to the fullest. Guilds that can work together and rise above their rivals will claim one of the highest honors in the game right now," says the developer.
Also in the content update are the brand new Mythic Heroes. Each of these unique heroes feature powerful skill sets that will change the way players think about their strategy and team formations. Are you prepared for change?
Official Site: http://loa2.gtarcade.com
Forum: http://community.gtarcade.com/forum.php?gid=3014
Facebook Fan Page: https://www.facebook.com/LeagueOfAngels2
GTArcade Game Platform: http://www.gtarcade.com