Add a touch of style to your summer with new clothing in League of Angels, the free to play browser MMORPG that's been making waves all summer! Introducing Sea Spirit, a fashion that will keep you cool while looking as hot as the mid-day summer sun.
August is almost over but the sun is still as bright as ever. The great summer weather means it's the ideal time to go on a beach vacation, and League of Angels has new clothing to make sure you're ready for some fun under the sun! Dress to kill in sexy summer beach attire that will make you the center of attention.
Sea Spirit is full of style and bravado. Shorts, slippers, bikinis, showing off some skin and tattoos, surf boards, Sea Spirit really nails the perfect beach look and summer vibe.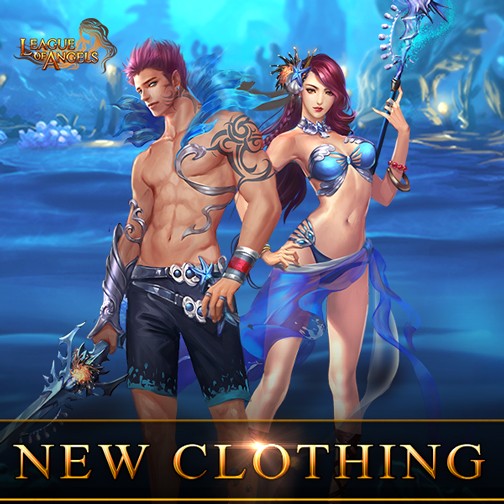 Not only will Sea Spirit make your character look as refreshing as the summer breeze, its amazing stat bonuses will greatly enhance your BR, allowing you to take on tougher challenges and reach new heights. Collect Sea Spirit to increase your stats even without using the clothing!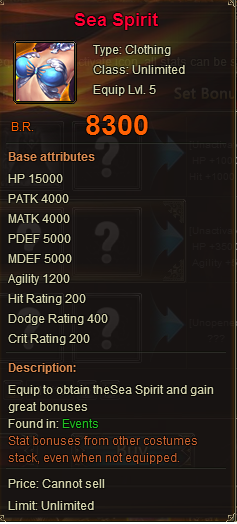 Get ready for a summer bash at the beach in League of Angels with Sea Spirit! Play LoA for free and enjoy one of the best browser games under the sun!
About League of Angels
League of Angels is a free MMORPG featuring intense combat and beautiful visuals, making it one of the best online games in its genre and awarded "Best Browser MMO of 2015".
Official Site: http://angel.gtarcade.com
Forum: http://community.angel.gtarcade.com
Facebook Fan Page: https://www.facebook.com/LeagueOfAngelsCommunity
Twitter: https://twitter.com/LeagueOfAngels