League of Angels, the award-winning free to play MMORPG from
GTArcade, is proud to announce the release of a brand new Angel! Joining the massively popular browser game is Nyx, the latest Angel to arrive in the League.
As the Angel of Night, Nyx draws on the power of the twilight sky. After the sun sets is when Nyx is truly herself, able to manifest the full extent of her abilities. As the aspect of the night, Nyx has control over slumber and dreams, and is a deity that symbolizes revenge, death, and mourning. With her striking red eyes and gothic attire, Nyx gives off an aura that naturally bewitches those who gaze upon her.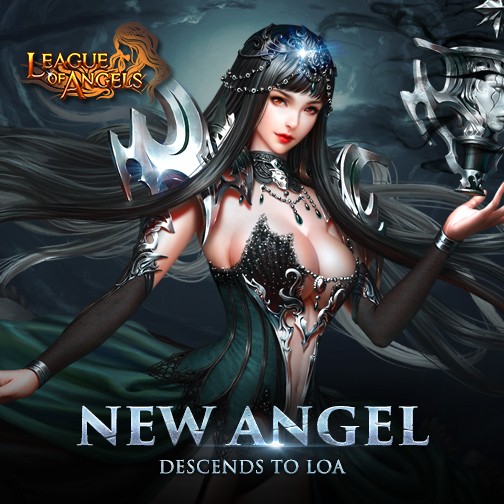 Nyx's unique skill, Night Ray, blasts enemies with heavy magic damage while buffing her party's attack, dodge, and crit by 8% for 3 turns, meaning the buff will scale with the stats of your heroes. The higher their stats, the more powerful this buff becomes. This attack also cannot miss so it its guaranteed to hit enemies.
What new surprises with this radical new Angel bring to the League? A truly unique being, Nyx is set to change the League of Angels with her entrance. Please stay tuned to the League of Angels Facebook fanpage and the official website for more information coming soon.
We hope players will enjoy this new Angel joining the League of Angels universe, and look forward to more great content in the future!
About League of Angels
League of Angels is a free to play MMORPG featuring strategic combat and beautiful visuals, making it one of the best online games in its genre and awarded "Best Browser MMO of 2015"
Official Site: http://loa.gtarcade.com
Forum: http://community.angel.gtarcade.com
Facebook Fan Page: https://www.facebook.com/LeagueOfAngelsCommunity
Twitter: https://twitter.com/LeagueOfAngels