League of Angels - Fire Raiders' new update has been released today, bringing a new progression system, new Angel and more improvements to the game. The new update is available from Google Play, the App Store and Amazon. Download immediately and have fun in the best free to play strategy RPG!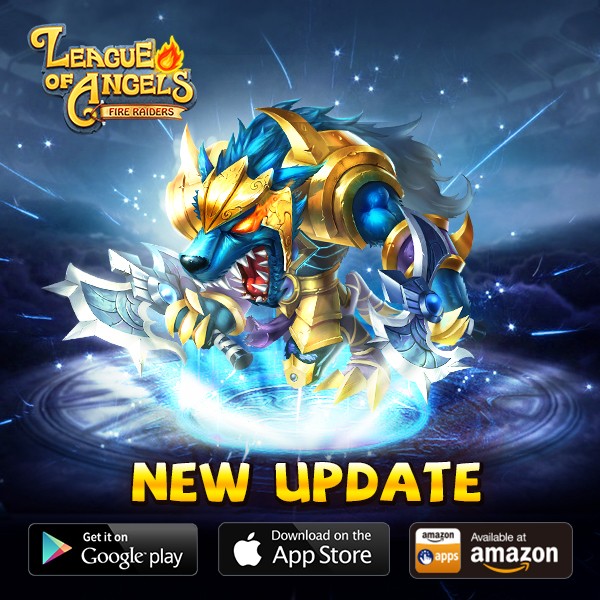 New Hero Progression: Divinite
Update 3.6 brings a new way to upgrade and customize your heroes in Fire Raiders. Introducing Divinite, powerful items gifted by the heavens that can be equipped on your heroes to increase specific stats. Your heroes will gain Divinite slots as their quality increases, up to a total of 6 slots. Each Divinite can be upgraded to increase their effects. Develop your heroes the way you want by focusing specific Divinite. Buff up to 6 stats and transform your hero into the greatest champion of the Angels!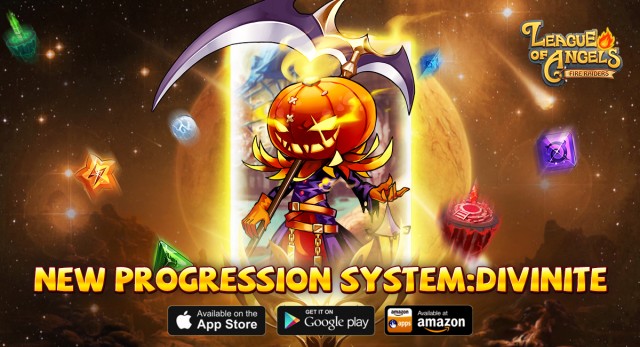 New Angel: Dawn
Dawn is the next Angel to arrive in Elysium. Like the rising and setting sun, Dawn can bring warmth to the body and soul, and also snatch it away. Her battle skills, in addition to dealing damage, are focused on increasing the Rage of her team or reducing the Rage of enemies. Players can choose between delaying the enemy from unleashing their devastating Ultimates, or getting a Rage boost to preemptively launch your Ultimates first. As an Angel that is able to change the flow of battle, Dawn is sure to find a place in many formations.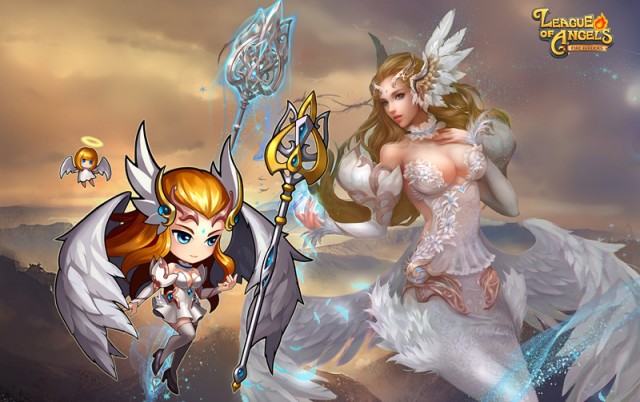 New Awakened Heroes
Another wave of Awakened Heroes is here! This time classic heroes like Berserker Claw and Djinni, as well as Sapphire Sorrow and Jack Hallow, have just discovered the power to awaken. Awakened Heroes gain an additional combat skill, bonus stats, and most importantly, way cooler character appearances!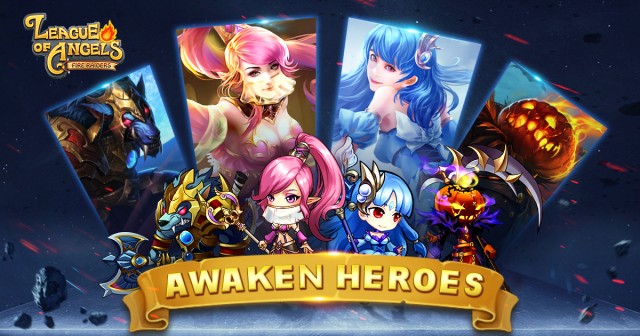 Other features in 3.6 include optimizations such as adding a higher tier of rewards in Gold Trial for those who needed a bigger challenge.
Download League of Angels – Fire Raiders game from Google Play, the App Store and Amazon. Players can log in and check out all the new content right now! Visit the official Facebook fanpage, website, and forums for the latest news and special events. Play League of Angels - Fire Raiders now and experience one of the best free to play strategy RPG's on mobile!
Additional Information:
Play League of Angels - Fire Raiders absolutely free by visiting the following link: http://angelmobile.gtarcade.com/
For regular updates, be sure to follow Fire Raiders on Facebook at: https://www.facebook.com/LeagueOfAngelsMobile
About GTArcade:
GTArcade is a leading developer and publisher of free online games. With its guiding principle of "sharing simple joy," GTArcade has created award-winning MMORPG and strategy games for browser and mobile platforms around the world. Visit www.GTArcade.com today and play all our games for free!