GTArcade is excited to announce the limited launch of our latest mobile game, Legacy of Discord - Furious Wings, in Canada! Eager gamers across Canada can now download and play one of this year's most anticipated action MMORPG's! Experience the epic action RPG game right now!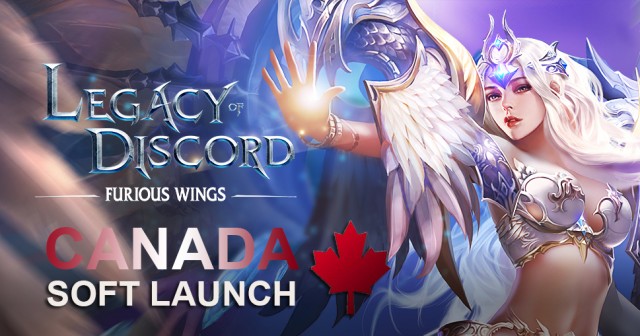 What is Legacy of Discord - Furious Wings?
Legacy of Discord is a next-gen 3D action MMORPG for mobile that is completely free to play. Experience intense real-time combat as you hack, slash, and blast your way through a vast world of magic and mayhem! Party with friends to raid treacherous Dungeons or clash for dominance in the PvP Arena and large-scale Battlegrounds. Progress through the epic story and transform your character from a fledging novice to an unstoppable God of War!
STUNNING VISUALS
-Brilliant 3D graphics and special effects puts you right in the middle of the action
-Highly detailed characters and fluid animations keep the combat fast and furious
-Explore a huge variety of gorgeously rendered locales
VISCERAL GAMEPLAY
-Real-time CO-OP and PVP combat means no two battles are ever the same
-Relentless Boss encounters that will keep you on your toes
-Defend the honor of your Guild in massive Guild Wars
-Crisp Touch controls really lets you show off your skills
ENDLESS CUSTOMIZATION
-Choose from 3 legendary Heroes, each with a unique playstyle
-Develop and upgrade your characters the way you want
-Customize your characters with hundreds of Items and Equipment
-Equip legendary Wrathwings and unleash their destructive powers
-Tame Mythical Beasts as pets and train them for battle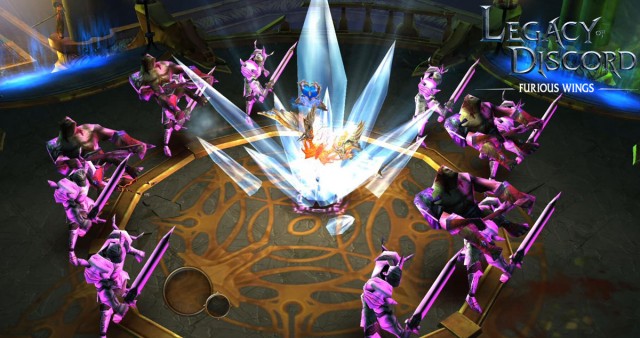 As players in Canada get their hands on Legacy of Discord, the Official Global Launch is fast approaching. Take part in the pre-launch events and pre-register on GTArcade today to enjoy bonus gifts when the global launch hits! The more players that participate, the greater the rewards for everyone!
Additional Information:
Try out Legacy of Discord – Furious Wings by visiting the following link:
https://www.facebook.com/LegacyOfDiscordFW
and check out the forums at:
http://community.gtarcade.com/forum.php?gid=3098