A new set of noble Wings has been granted by the Angels to the champions of Magerealm! The free to play MMORPG is happy to unveal the gorgeous Avalon wings. Log in to Magerealm today and grab your own Avalon wings and wear them with the pride of kings!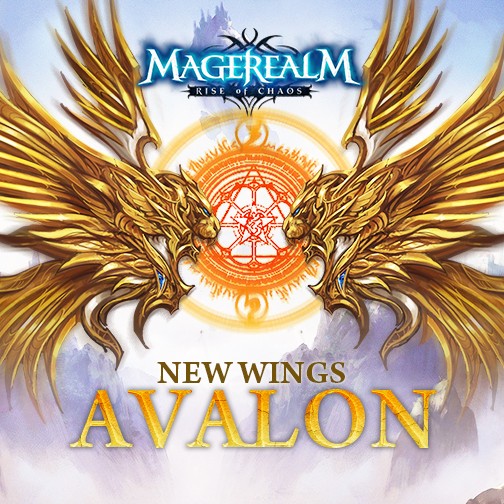 Avalon features an intricate golden Lion-themed design that's turly fit for royalty. Show off to all your loyal subjects as you stride through the Realm with the brilliance of Avalon glistening at your back. Use its powerful stats to aid you through the toughest challenges Magerealm has to offer!
Keep up with the latest Magerealm news and updates at the official Facebook fanpage and the forums. If you have not played Magerealm yet, now is a perfect time to sign up and start your epic adventure in this free to play MMORPG!
Additional Information:
Play Magerealm absolutely free by visiting the following link: http://mage.gtarcade.com/
For regular updates, be sure to follow Magerealm on Facebook at: http://www.facebook.com/Magerealm
About GTArcade:
GTArcade is a leading developer and publisher of free online games. With its guiding principle of "sharing simple joy," GTArcade has created award-winning MMORPG and strategy games for browser and mobile platforms around the world. Visit www.GTArcade.com today and play all our games for free! Partake in the gaming experience of a lifetime!